If you are a seasoned traveler in Southern Africa, you know if you want to go to Botswana, Namibia, Zambia, Zimbabwe, Lesotho, or South Africa.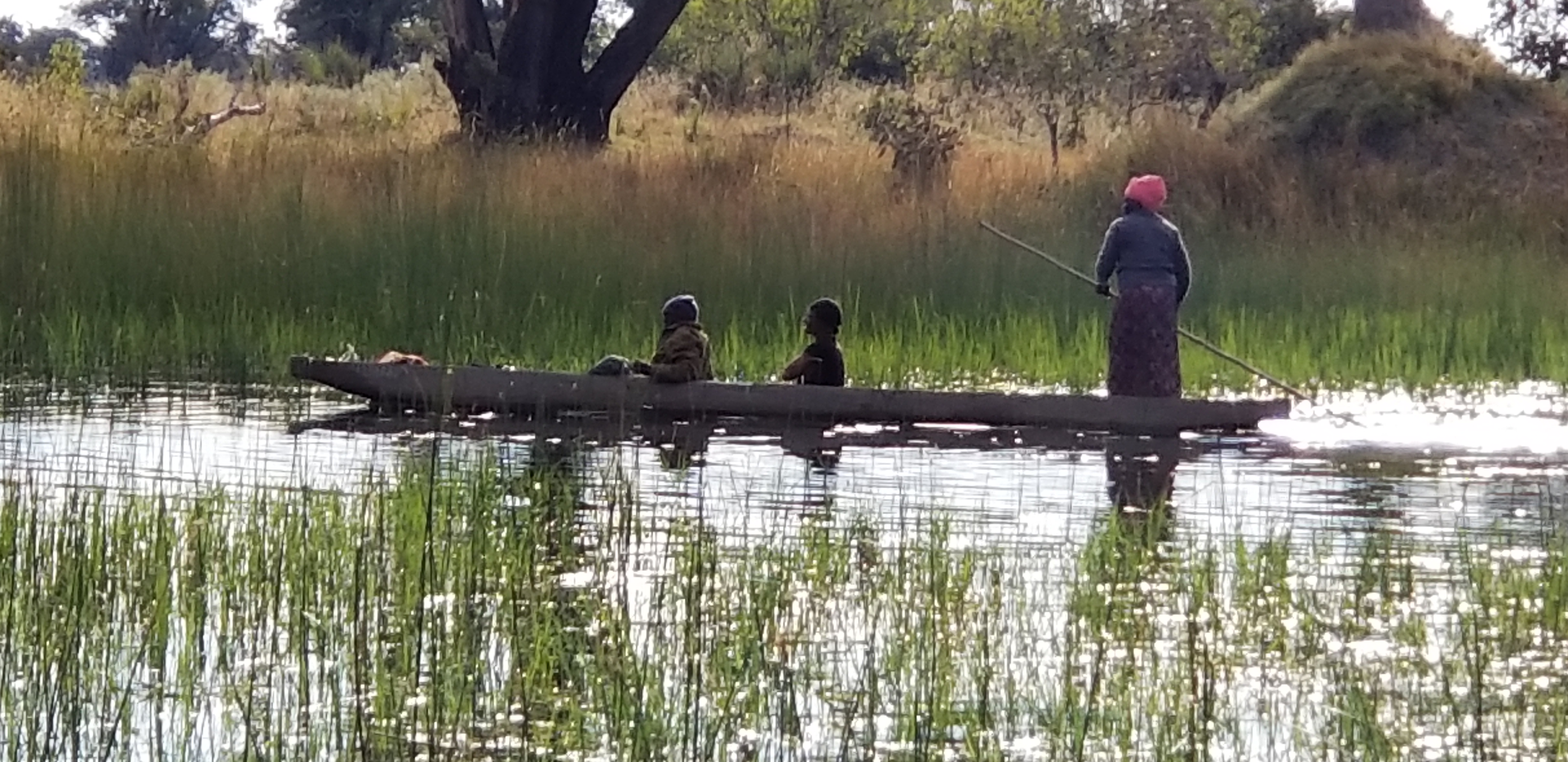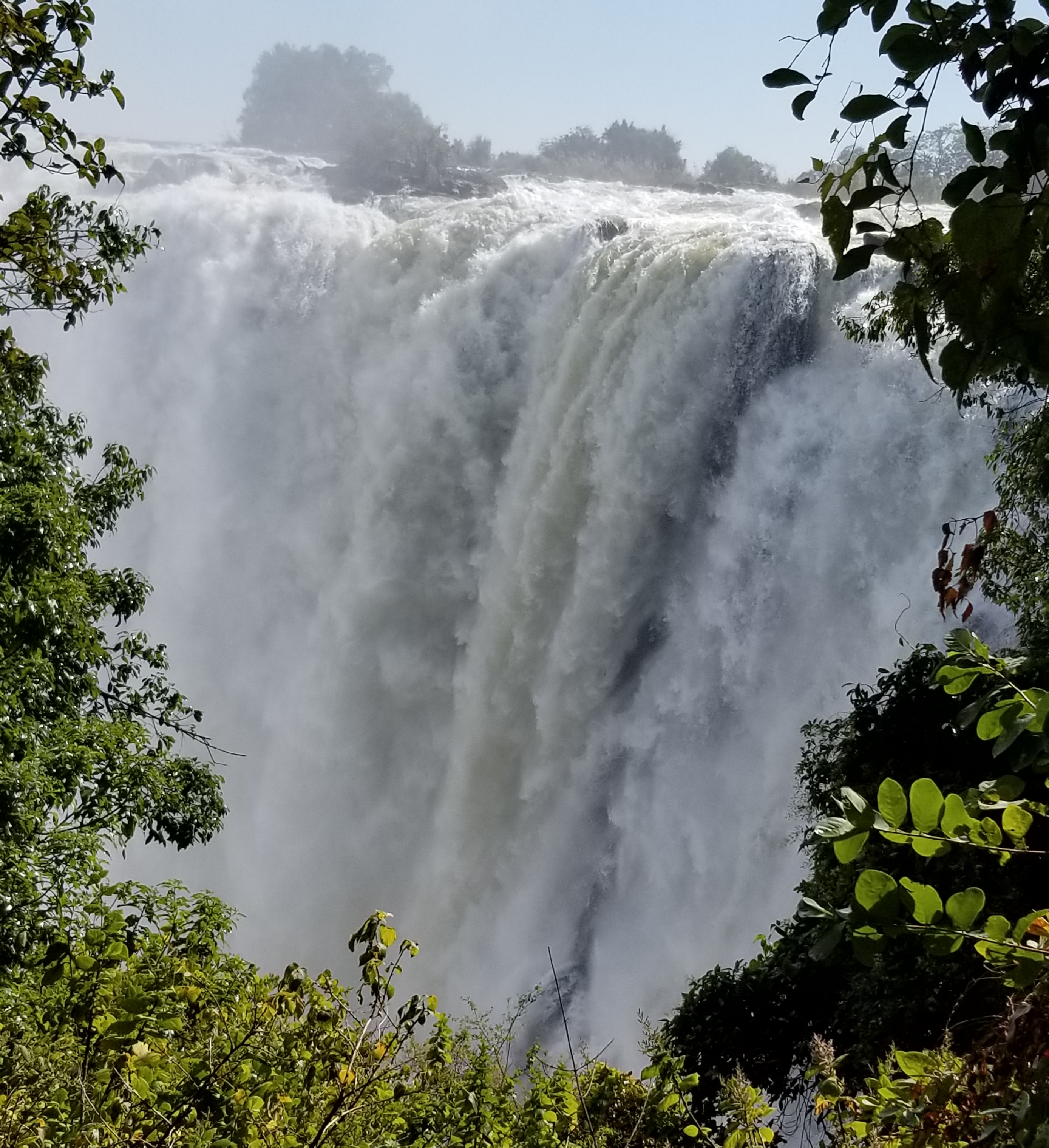 Victoria Falls Zambia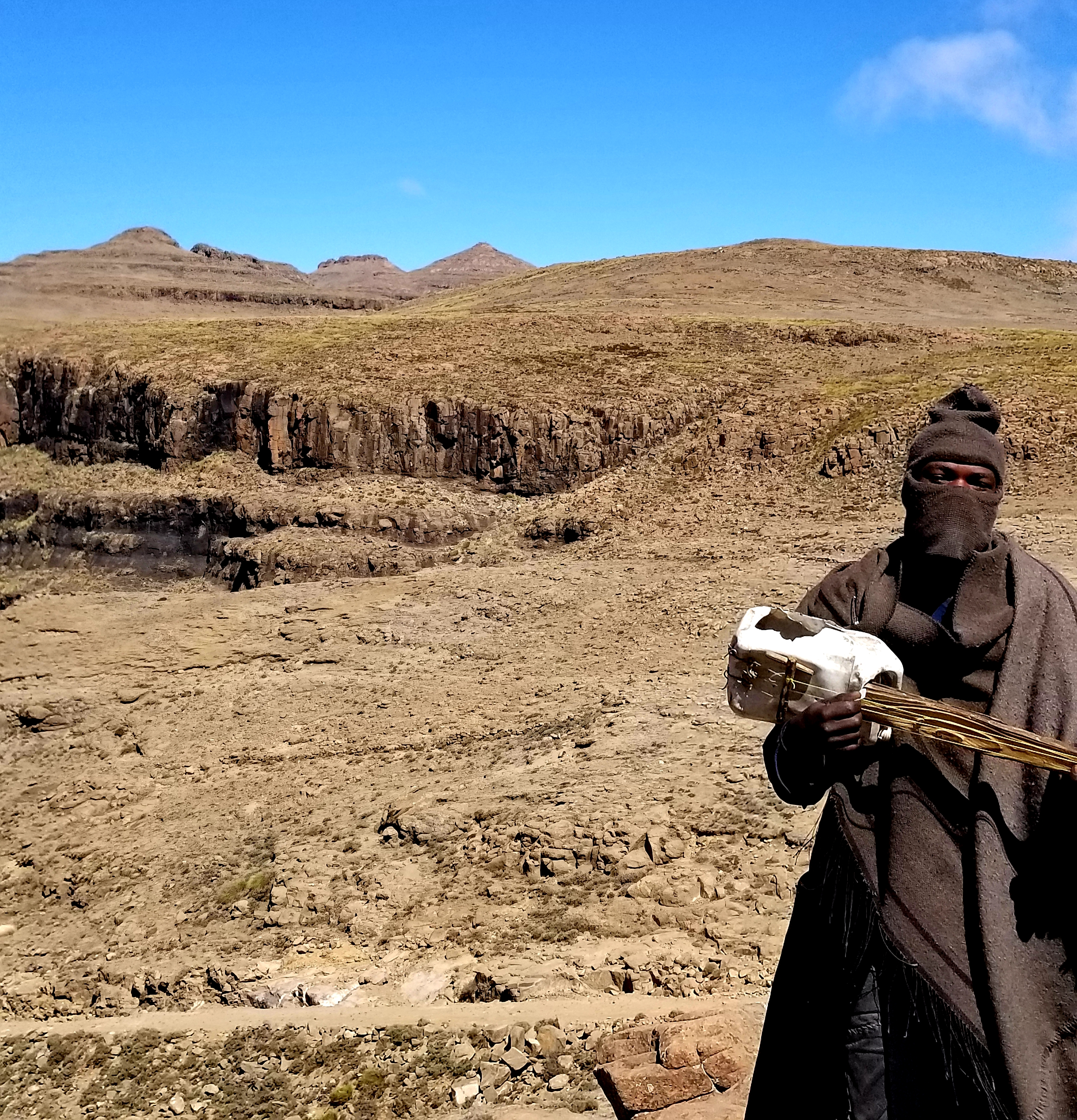 Sani Pass, Lesotho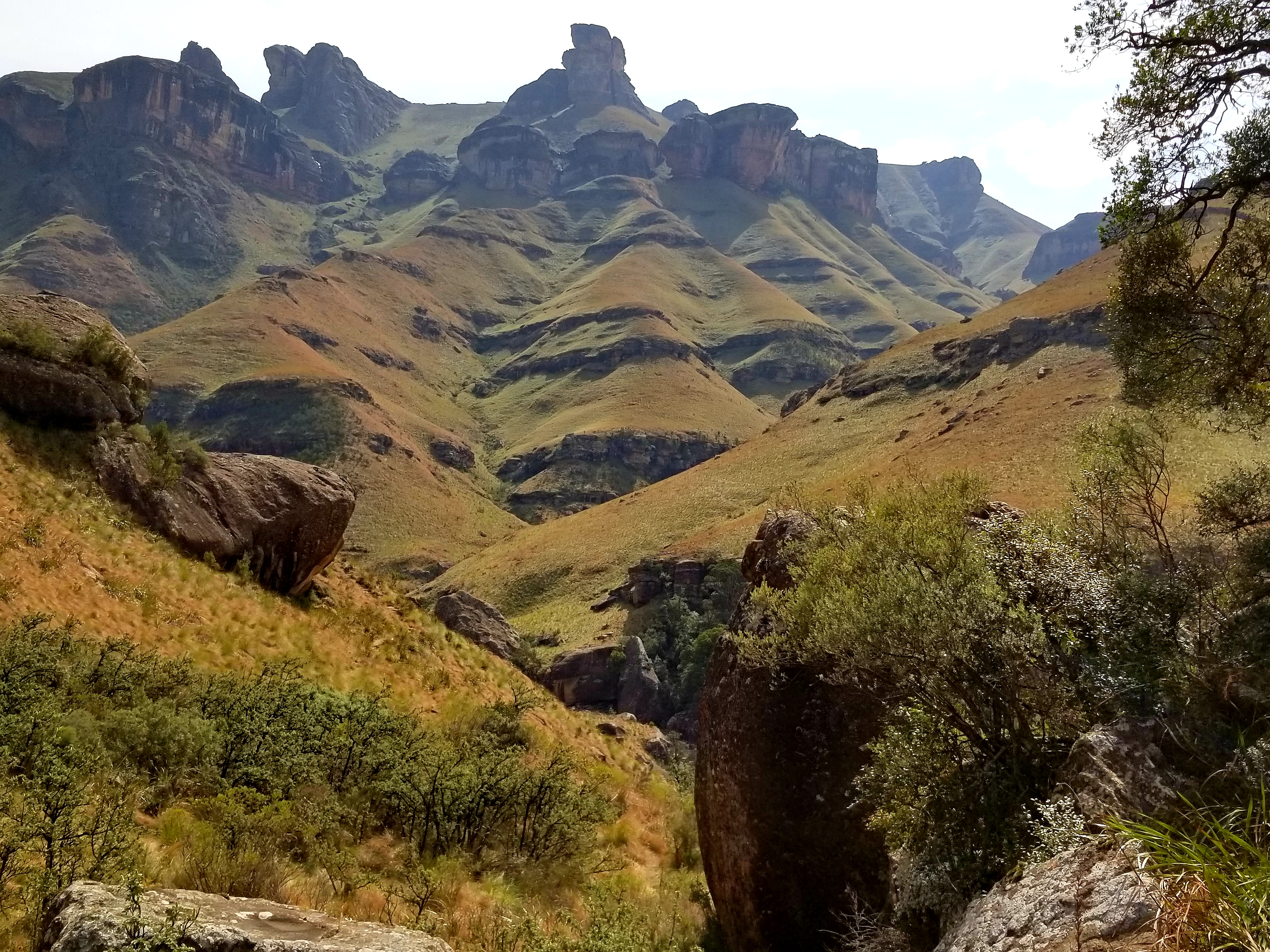 Drakensberg Range, South Africa
If you have decided upon Botswana, you may have already chosen between Chobe, Savute, Khwai, Moremi, Okavango Delta, Makgadikgadi Pans, Nata bird sanctuary, Elephant Sands, Tshildo Hills or the Kalahari.
Red Lechwe, endemic antelope, in Chobe National Park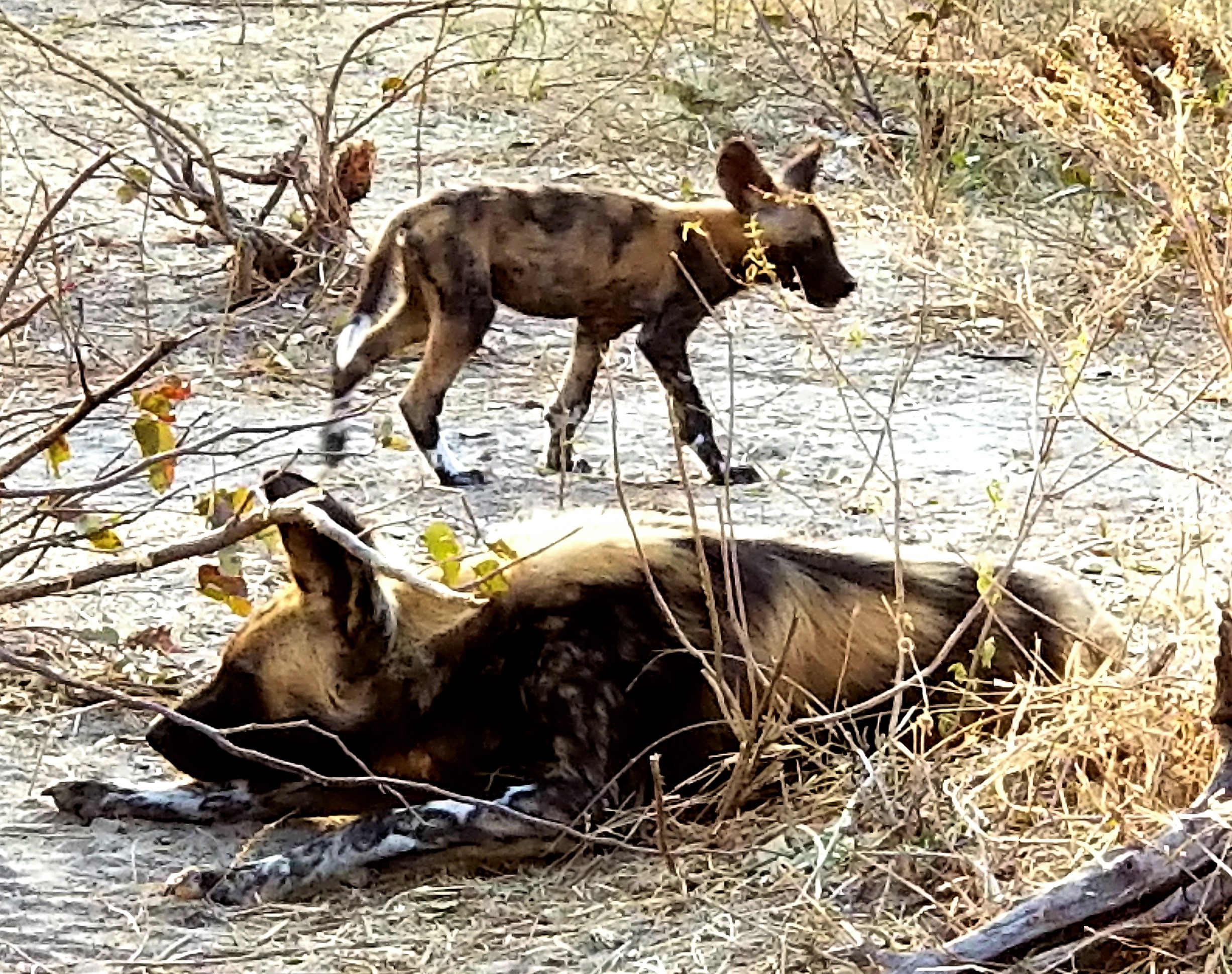 Wild Dogs, Khwai Botswana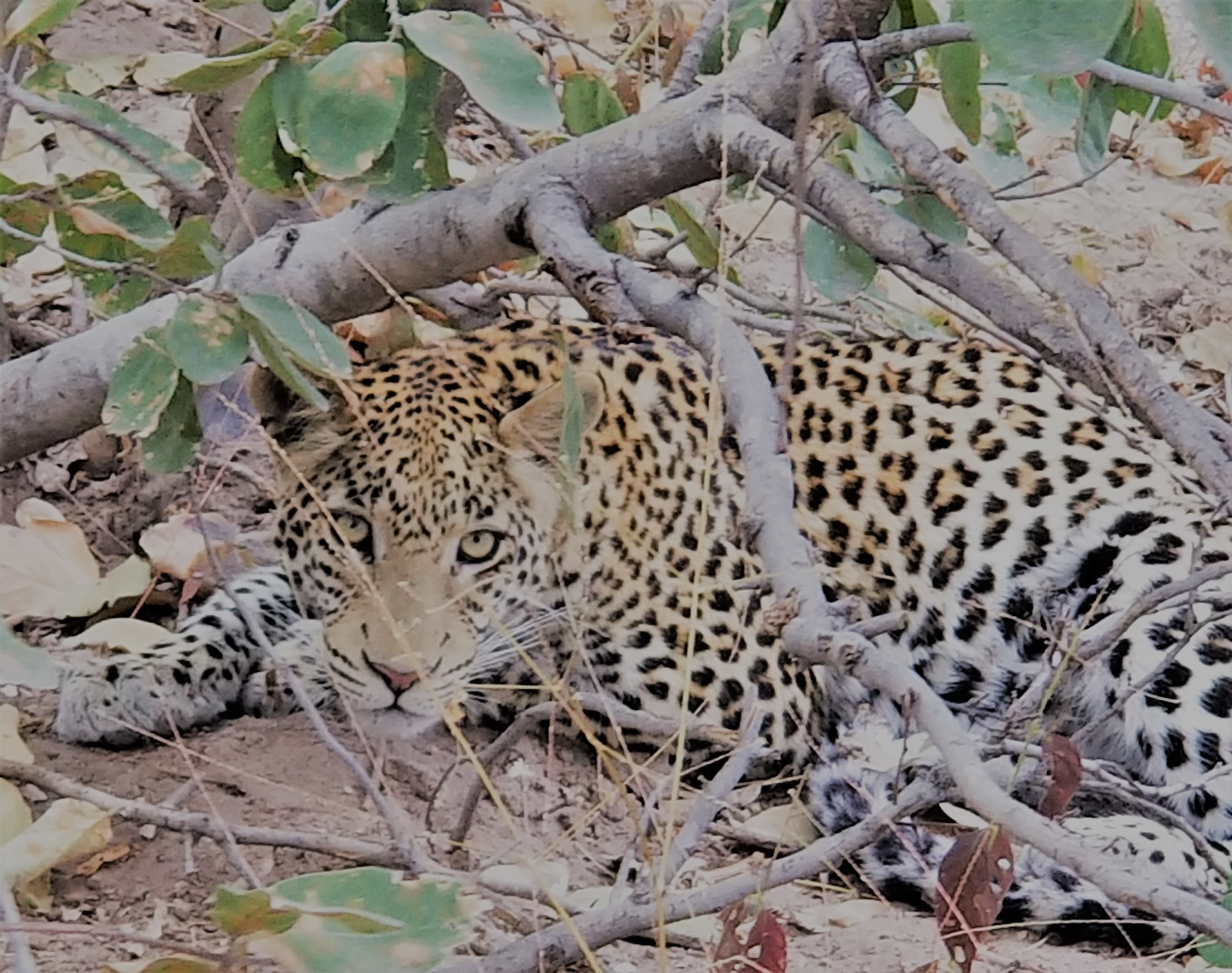 Leopard Moremi Game Reserve
Dancing in Okavango Delta
Living in the Okavango Delta is challenging. Goods are flown or shipped in. But huts are neat and cared for.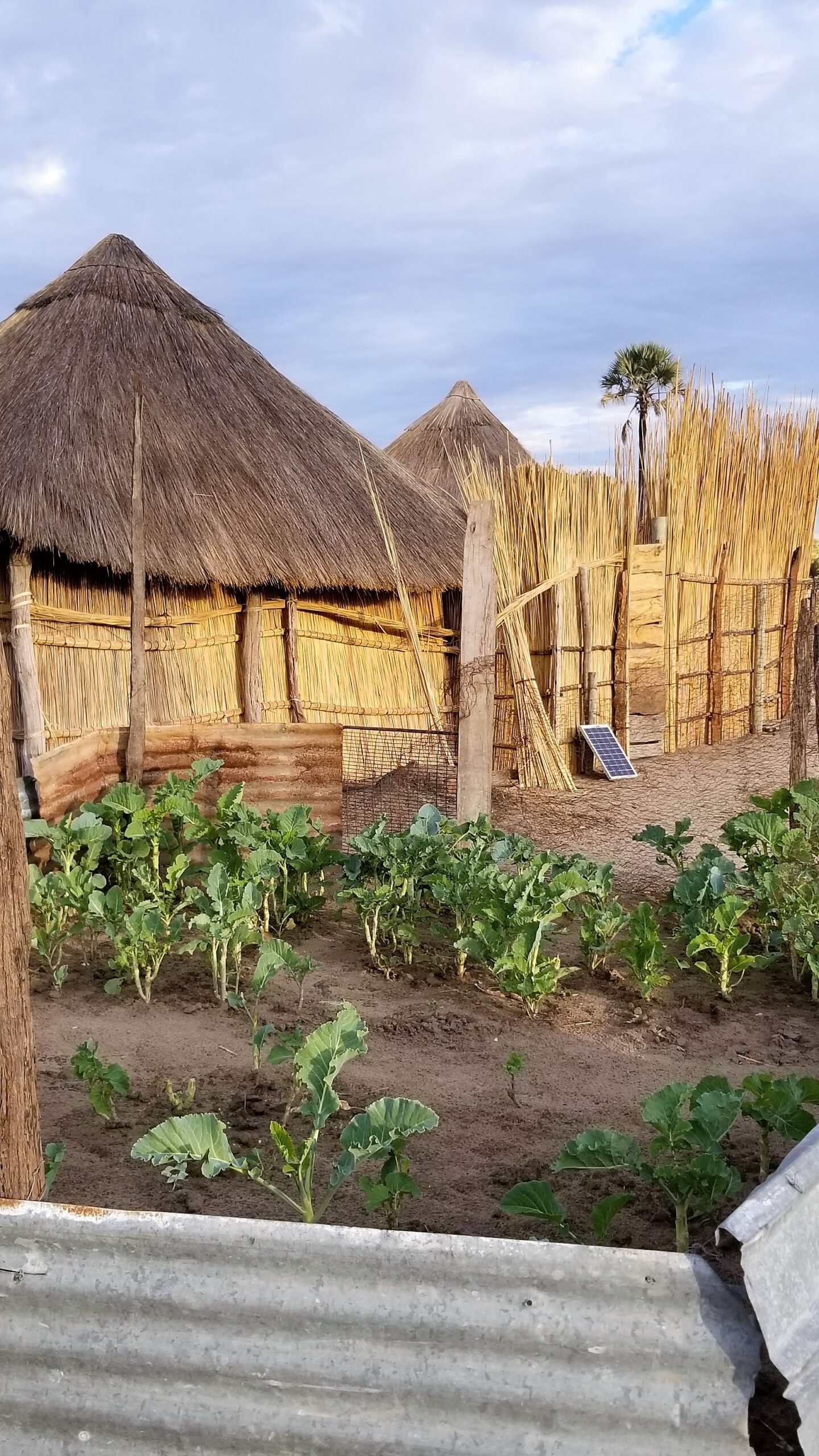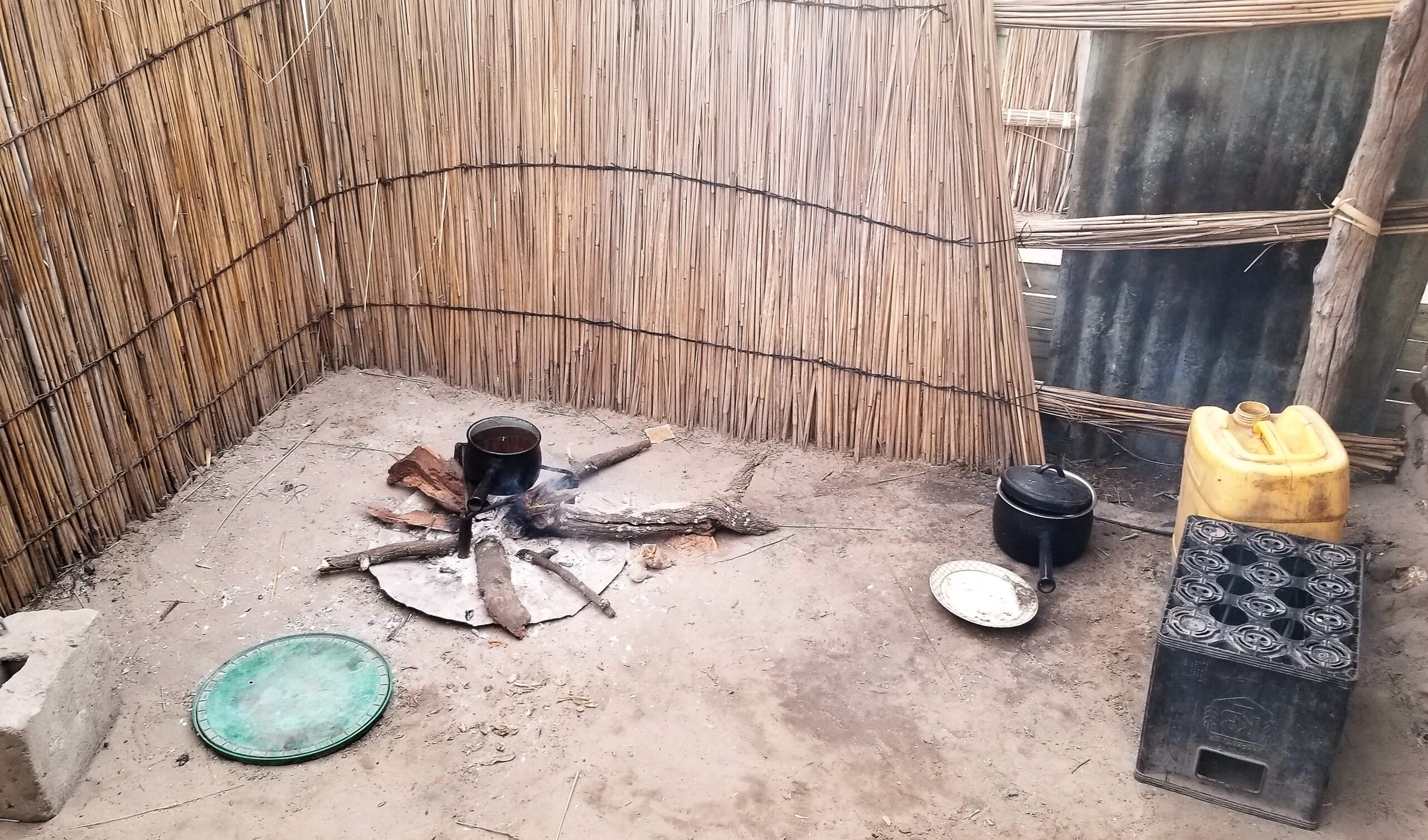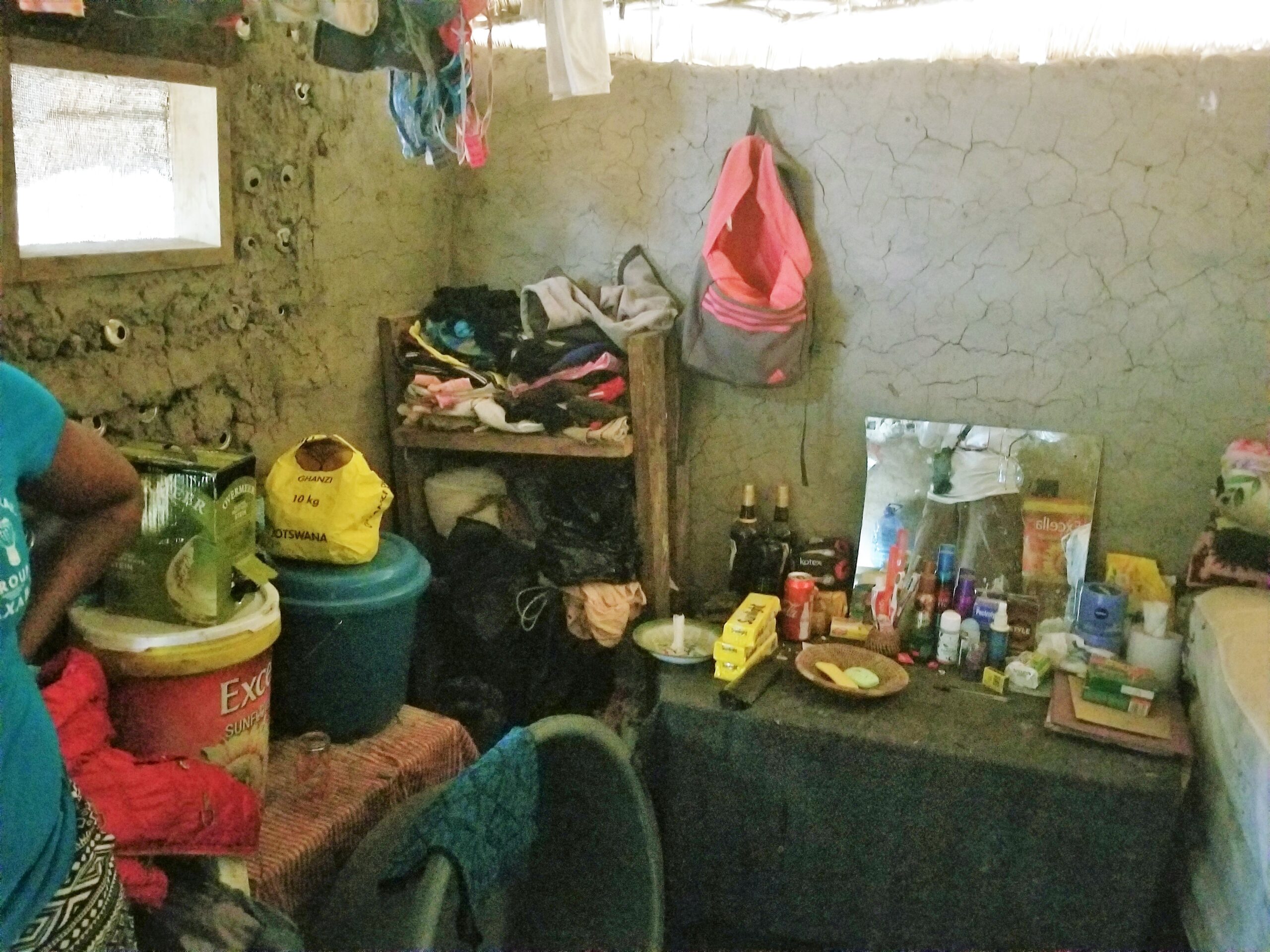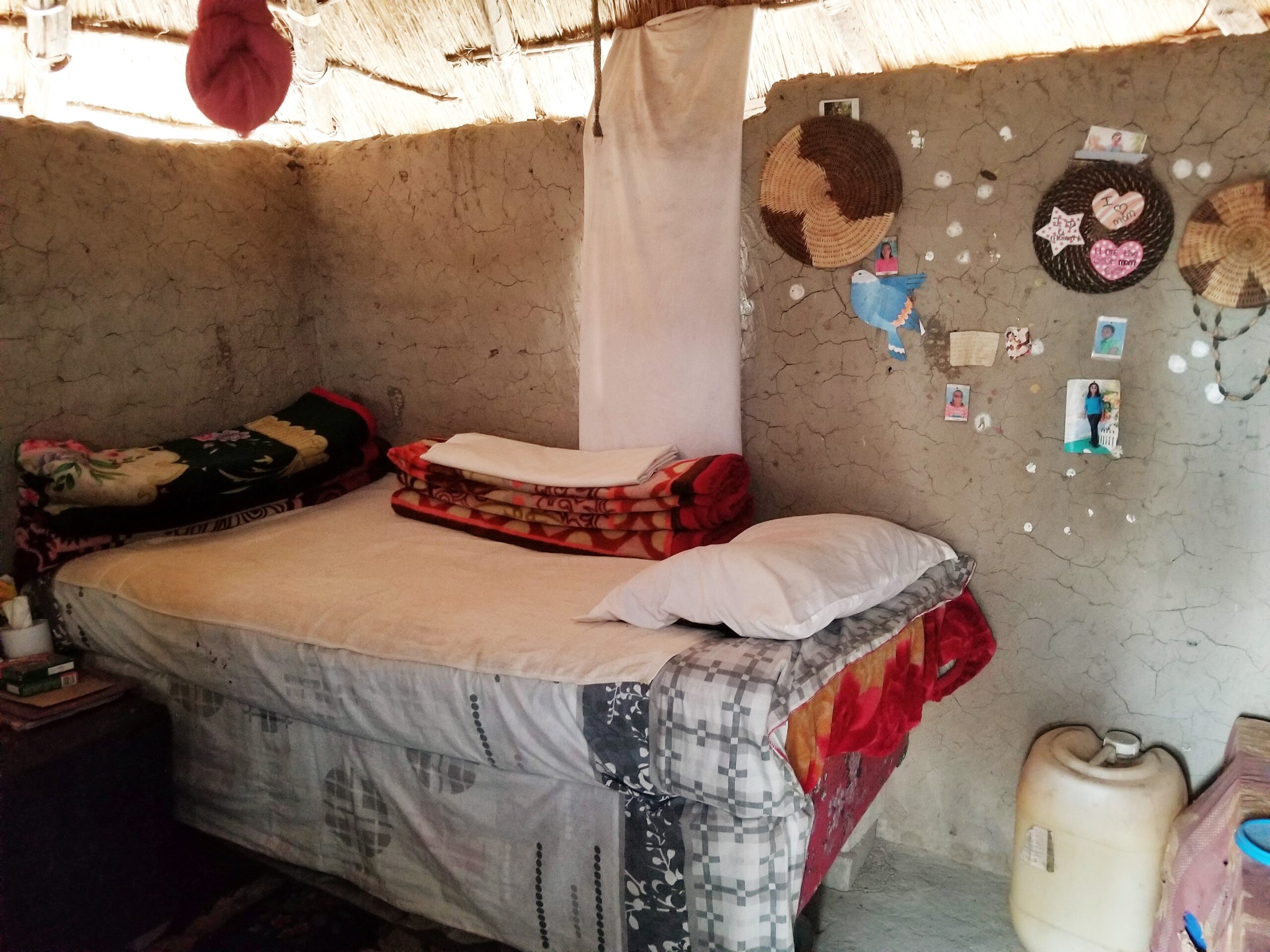 The east side of Botswana is less frequently traveled. But it has a charming character and a paved road.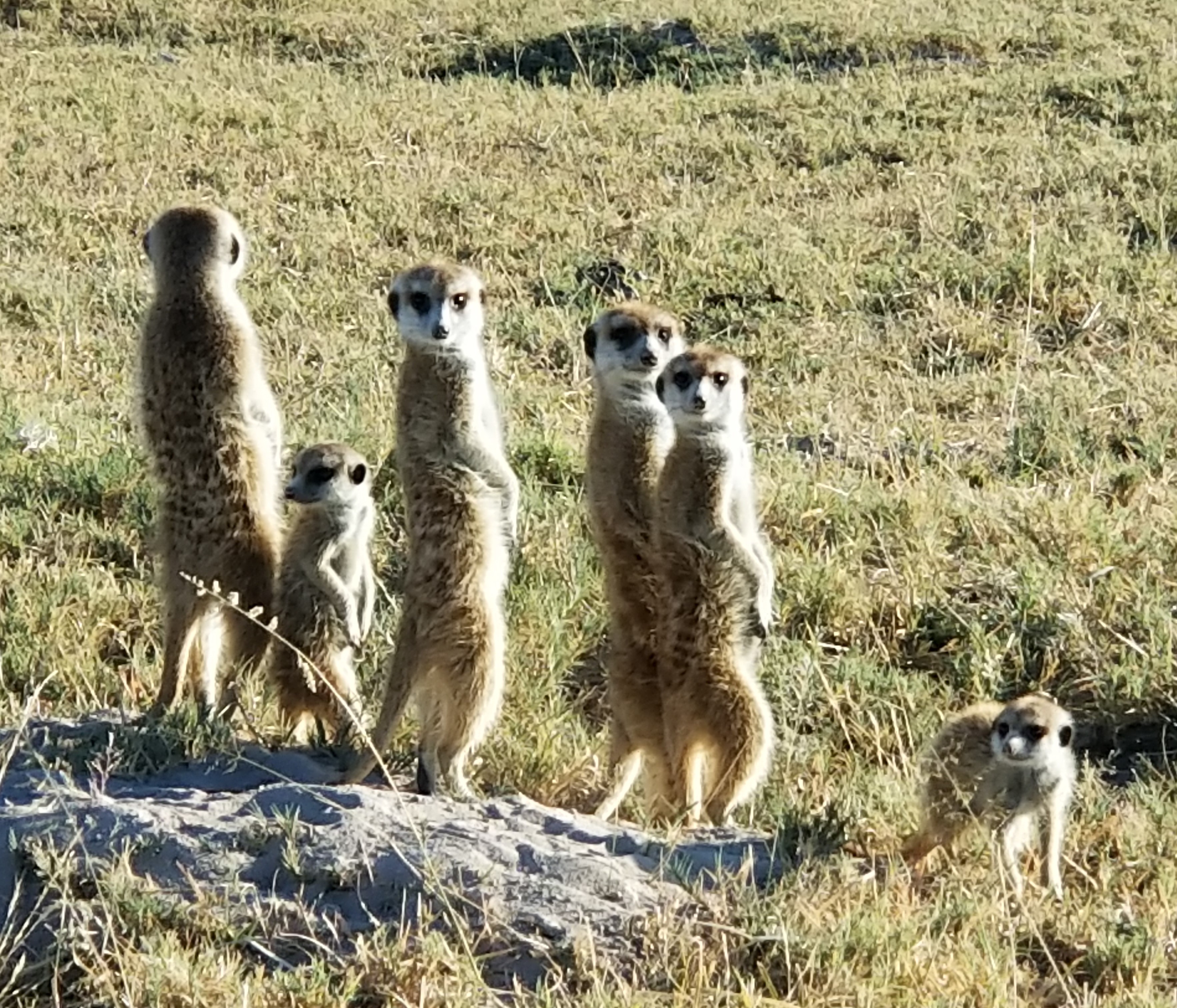 Meerkat, Makgadikgadi Pans
Elephant Sands, Botswana
You also probably know whether you want to go to the lodges, take a riverboat trip, kayak solo, do a guide-driven mobile safari or self-drive.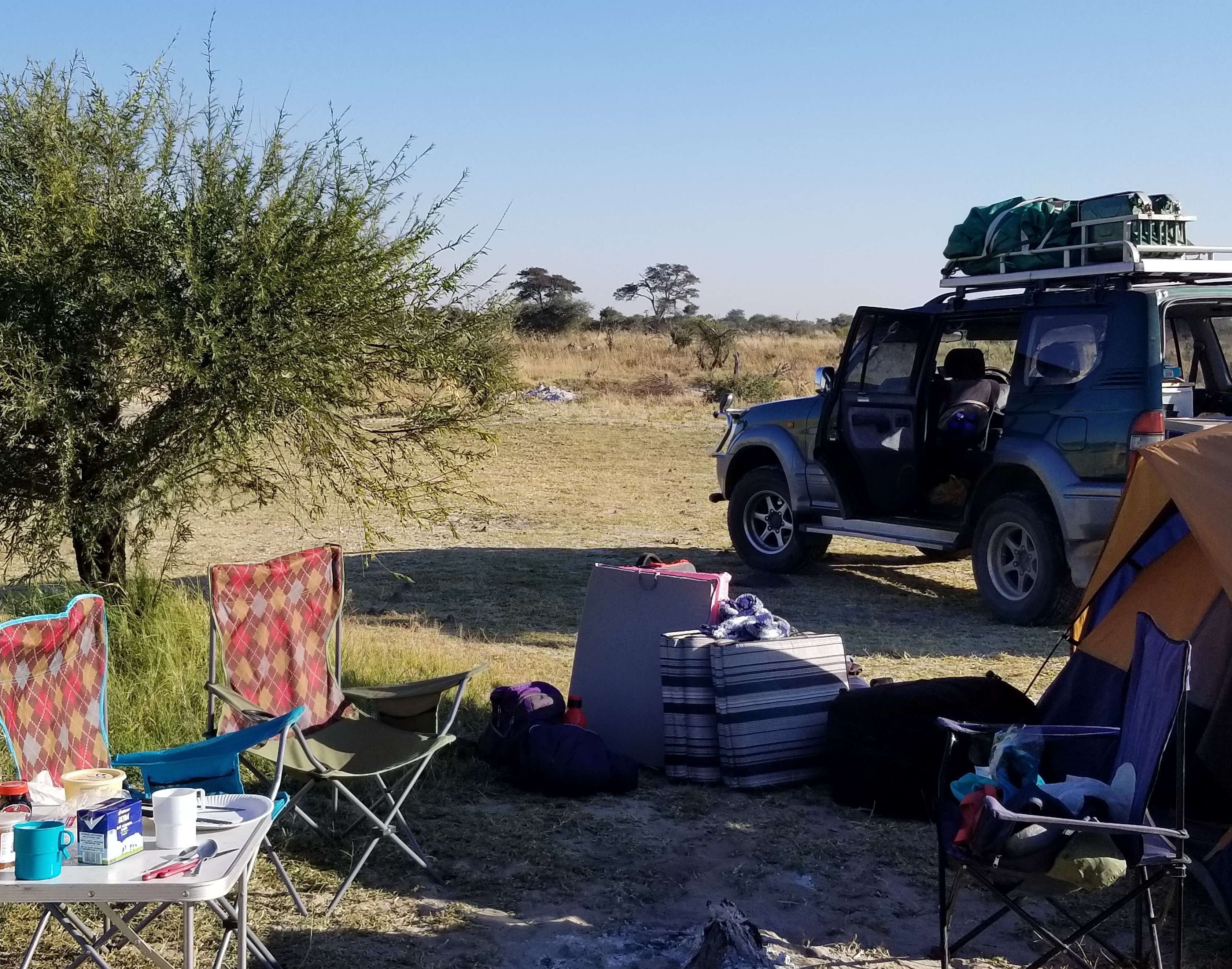 Selfdrive safari: independence not luxury.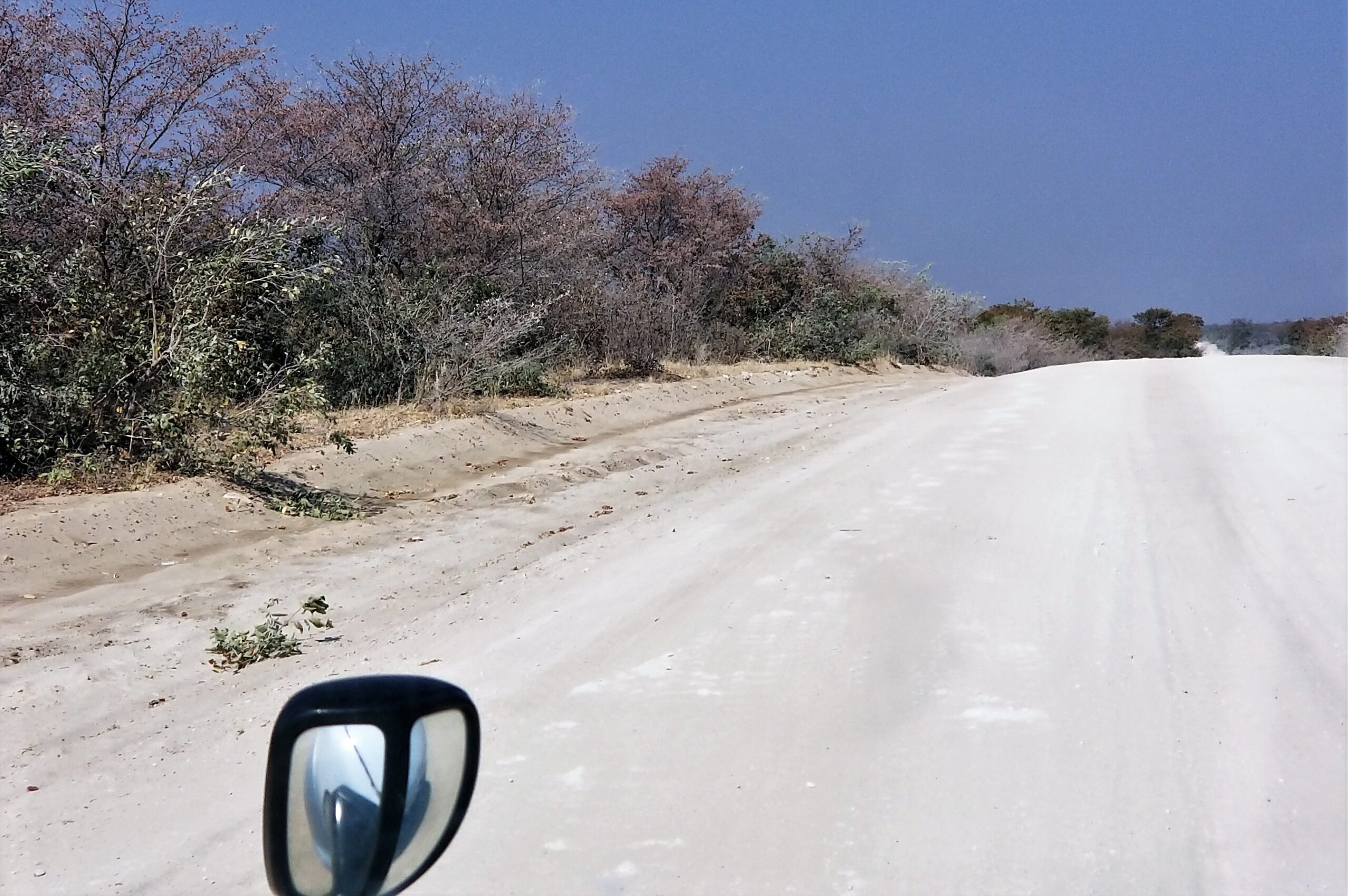 But be careful. The sandy road is sometimes more than a foot deep and difficult to drive through. Fourwheel drive is needed, and even then it's tough driving.
If you're on a budget, and don't know what kind of safari you want, it could get expensive. I suggest you find a copy of Andy and Lorrain Tinkers maps.
I found my copy once I arrived in Africa. They've published books on all the South African countries. But if you can get one before you leave, it shows the names of accommodations (both lodges and camps) with websites, phone numbers, emails that you can contact to get prices and make reservations in advance. The maps provide information on waterholes, river crossings, dirt vs paved roads, hours of park openings, pus more. And the drawings of the birds and wildlife are so good, you can leave your wildlife books at home.