I was told J.R.R Tolkien vacationed in the Drakensberg escarpment as a child. With such a fertile mind, I'm sure images, such as the rock formation in the background (below), known as the castle, helped Tolkien spin stories at an early age.
My plane from Johannesburg to Pietermaritzburg was delayed by three hours. That wouldn't have been bad had I not arrived at eleven in the evening, with another 90 minutes of driving in a rental car on the opposite side of the road.
On top of that, I had to pass through several townships in the dark of night to a place I'd never been to before. The first township I drove through was ablaze with fires. Wildfires? I asked myself. No, they were burning trash.
KwaZulu-Natal Province, homeland of the Zulu tribe, has the second-largest economy in South Africa. But I was there to hike the Drakensberg Mountains and see Bushman rock art.
Jurassic lava flows cap much of the rock formations. The result is a range of exotic flora.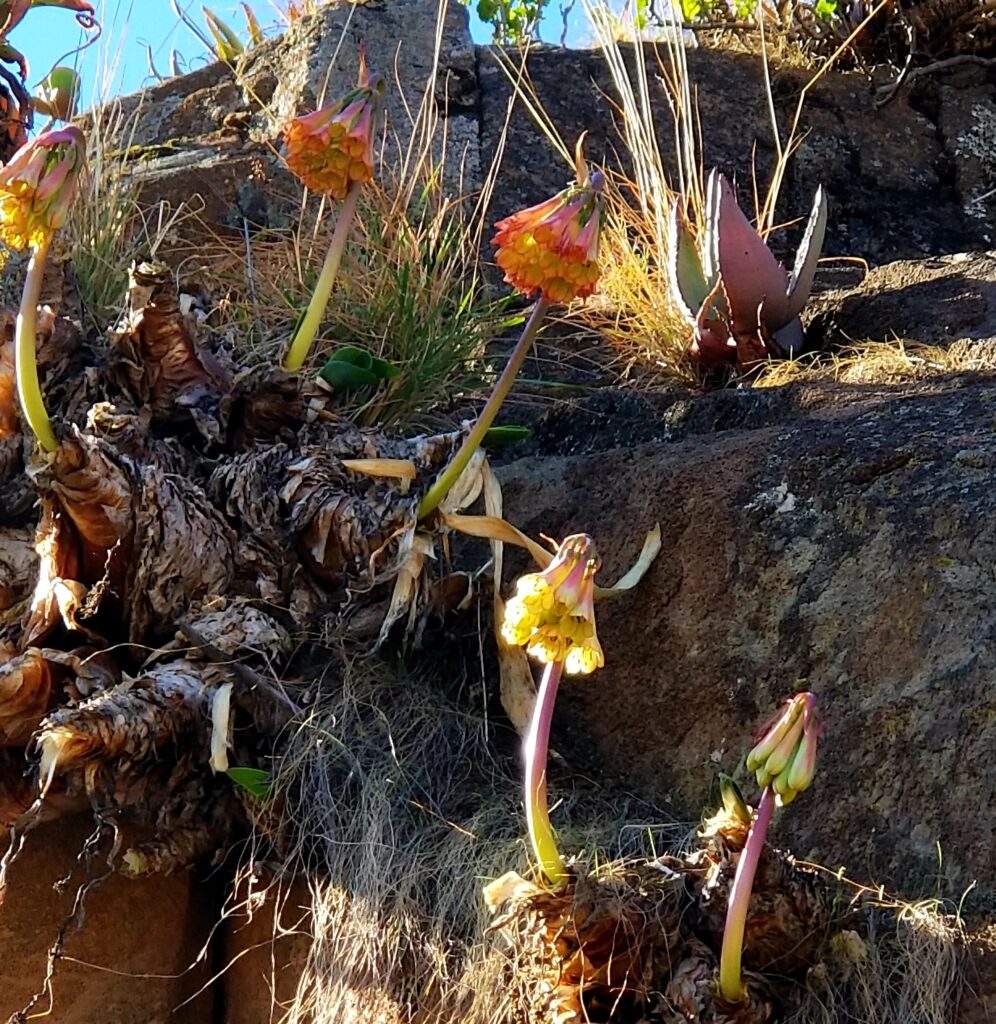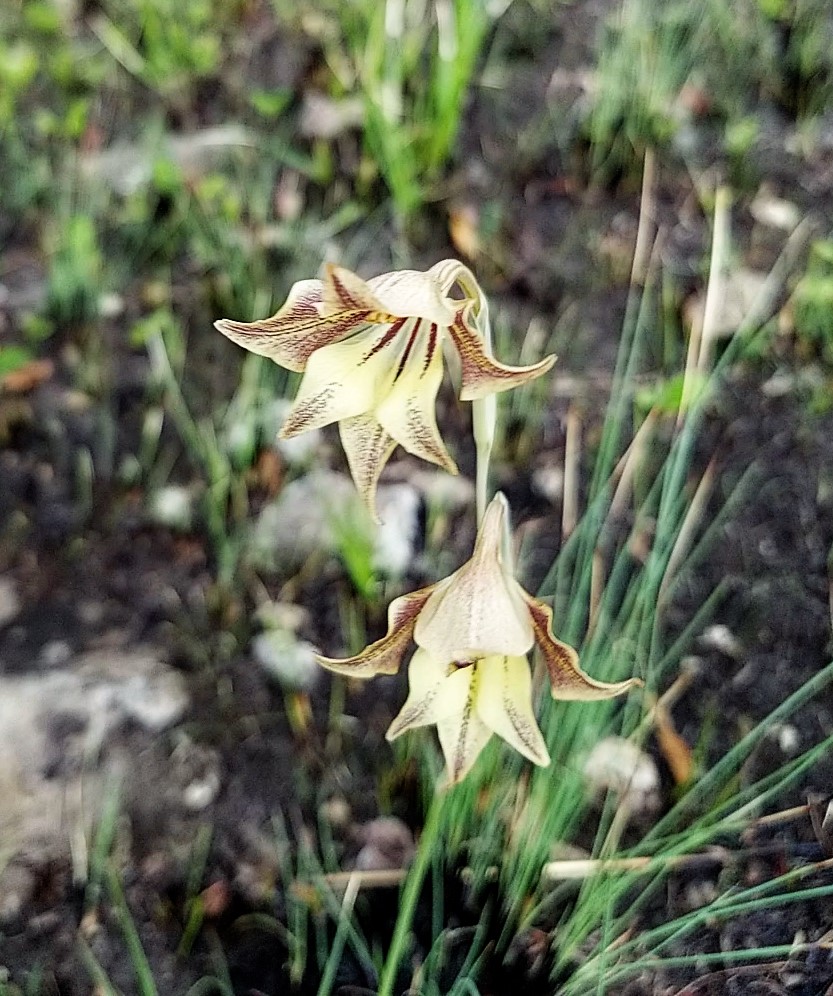 These Clarens formations, or lava overlayed on a desert, are found only in Lesotho and KwaZulu-Natal.
And there are lots of Bushman fossils hidden in hills.
Yet as gentle as the land may appear, hiking is not for the faint of heart. It goes straight up.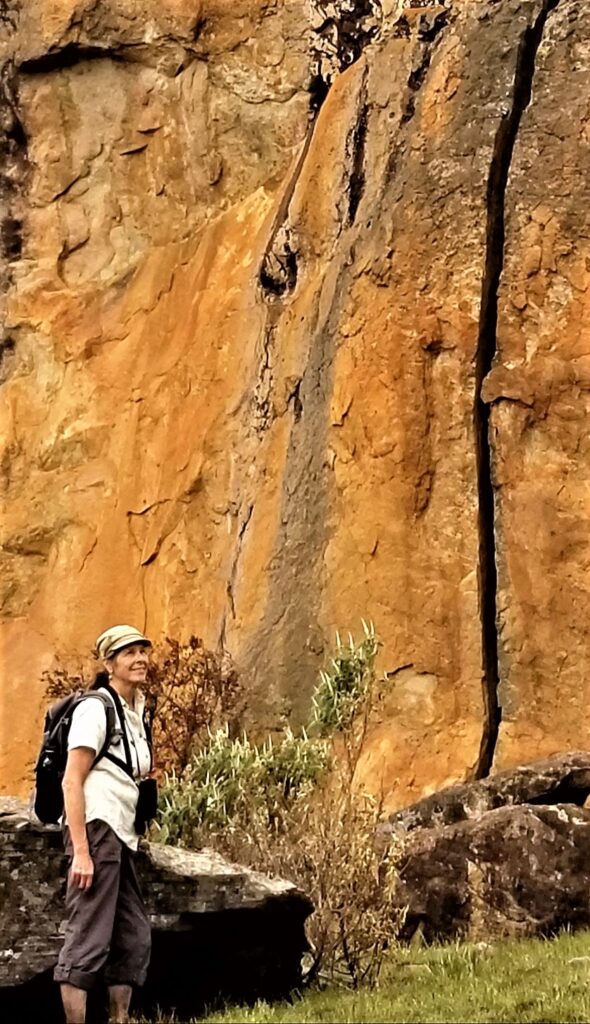 But there are rewards every step of the way.
Pillow cave looking at Rhino Peak.
The formation with the bushman rock art is in the middle of the 'flat' green expanse.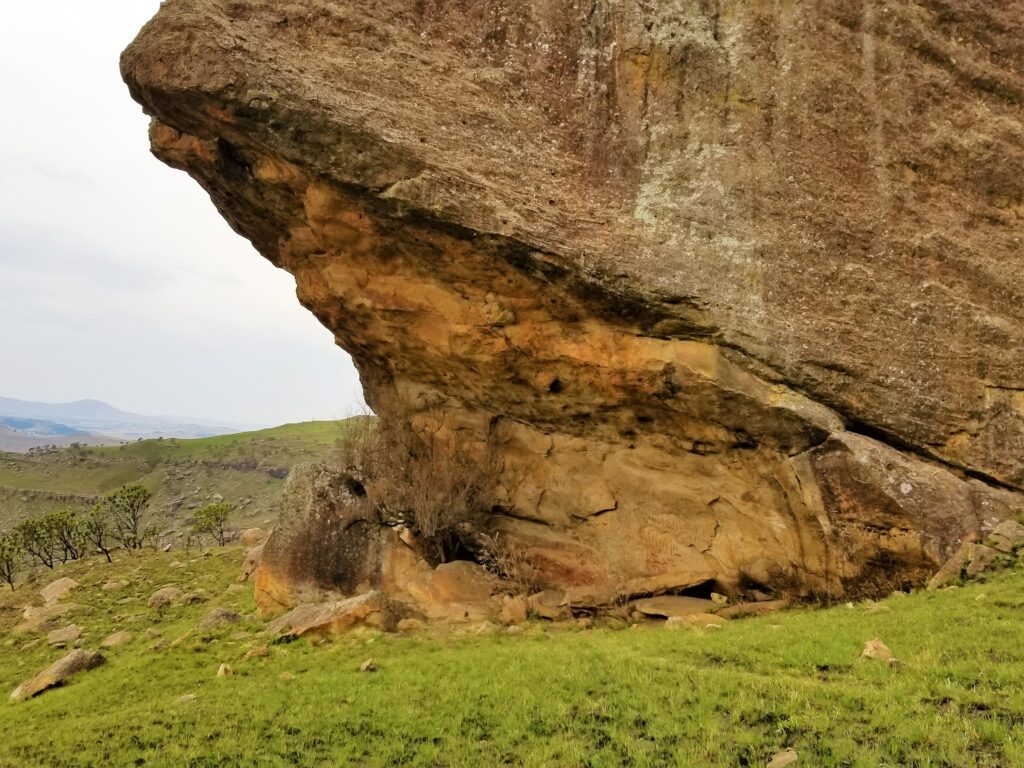 This view is from the backside of the rock art.
From the front or protected side, the bushmen painted their stories.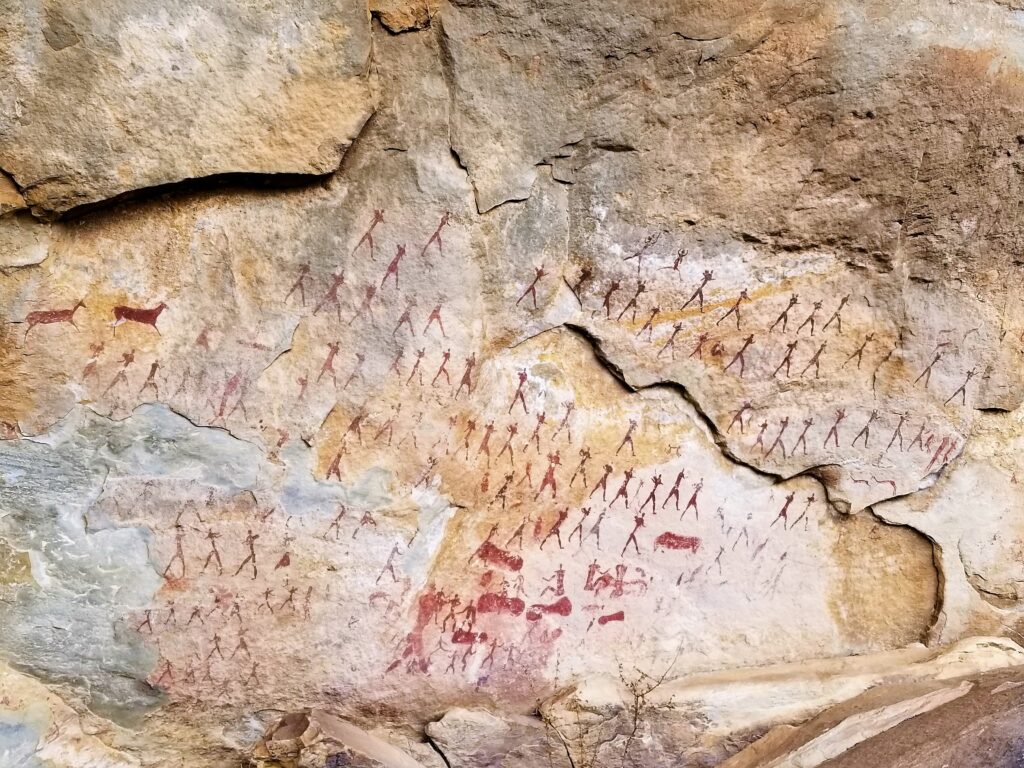 Their art tells of war, birth, hunting, and herding.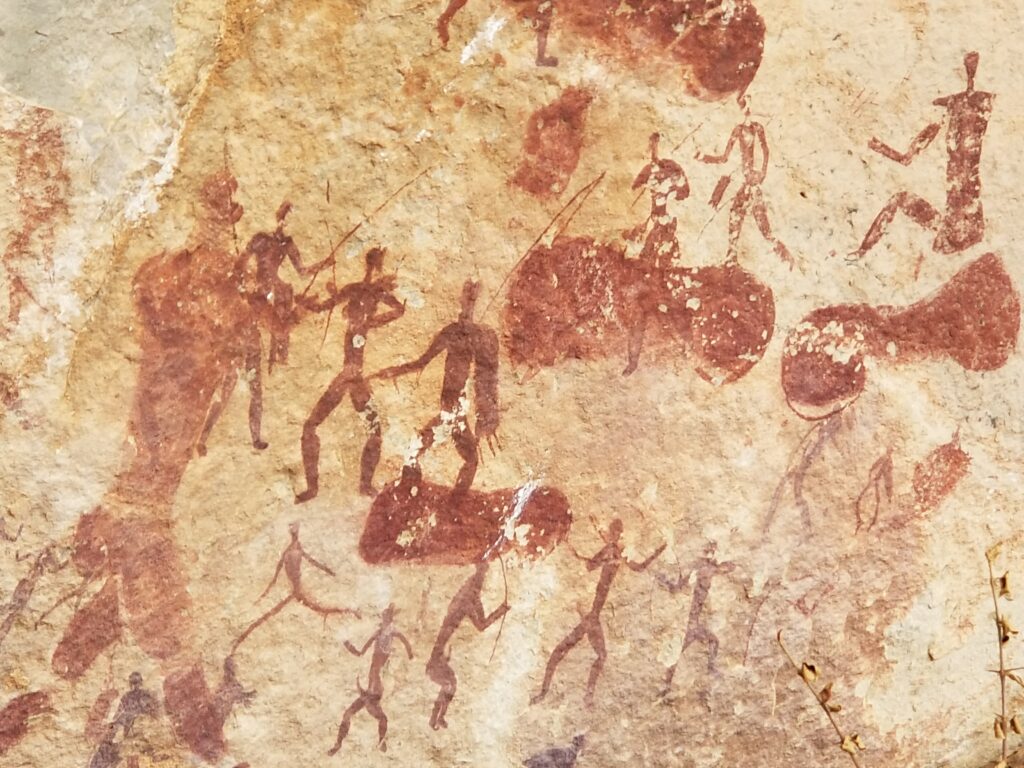 Sans Bushmen were hunters and gatherers, living in small mobile groups, taking refuge in caves.
The Bushman tribes have dispersed throughout southern Africa, but many Zulu live in townships nearby where there is an ongoing conflict between the white and black residents, both claiming the land.
Township as seen from R617.
My hiking guide, Keith, hailed from Tanzania. His family, a transplant from Scotland, settled in 'Tanganyika' after the Germans lost WW I, and it became a United Nations trust territory under the British Empire. Keith's family lived on a farm in a rural region of Tanganyika, where his father helped pave the way for British colonists. But after WW II, the British were not interested in maintaining the military outpost. Unrest was so great that Keith's father returned to England to ask Queen Elizabeth to protect those tribes that helped the British establish their presence. Instead, she told him it was no longer The Empire's jurisdiction and suggested it best if he and his family leave. So, when independence came to Tanzania in 1961, his family stole away in the dark of night, leaving everything behind with the promise of a better life in South Africa.
Fifty percent of South Africa's timber comes from KwaZulu-Natal Province. But tourism is becoming popular in the Drakensberg Range. The Giant's Cup Trail has become the number one running event in South Africa, passing through a World Heritage site of streams and breathtaking views.
The Giant's Cup in the Maloti-Drakensberg Park.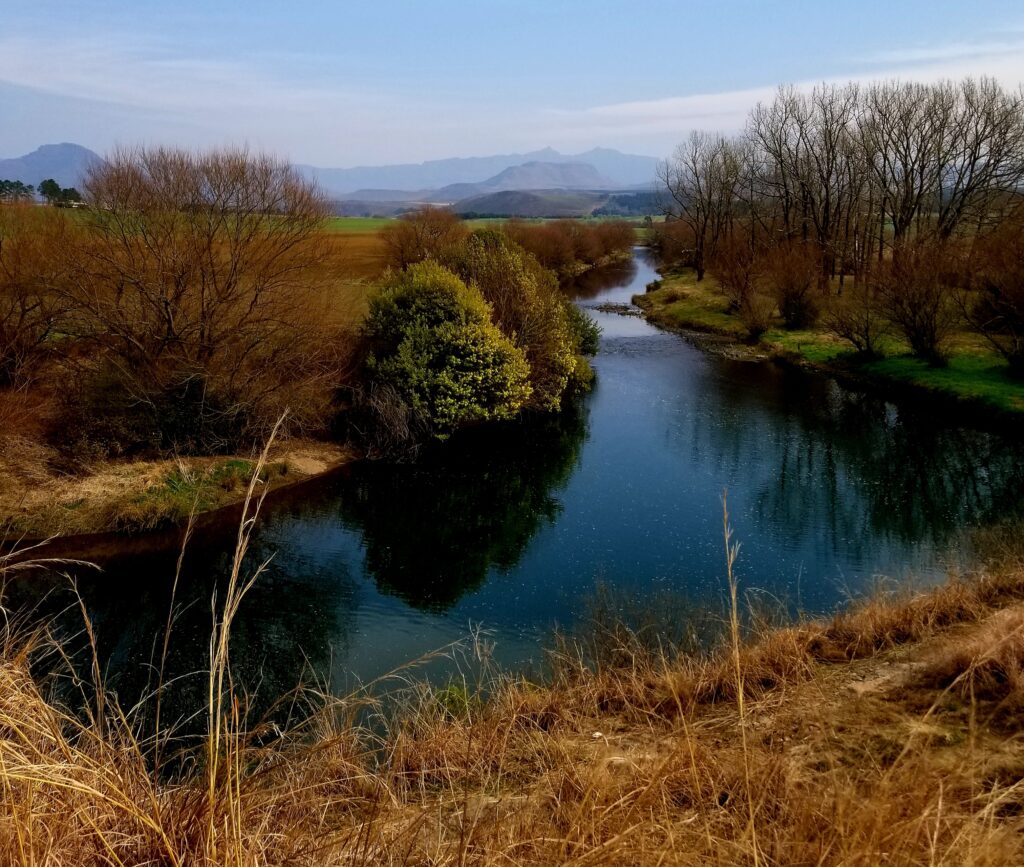 South Africa has also become a popular destination for African immigrants from Nigeria, Somalia, and Zimbabwe. Unfortunately, a result of the increasing unemployment has been violence. Although rural areas, like KwaZulu-Natal Province, are not targeted as much as urban centers, such as Johannesburg, crossings by residents from the neighboring country of Lesotho are still a source of tension.