December 25, 2013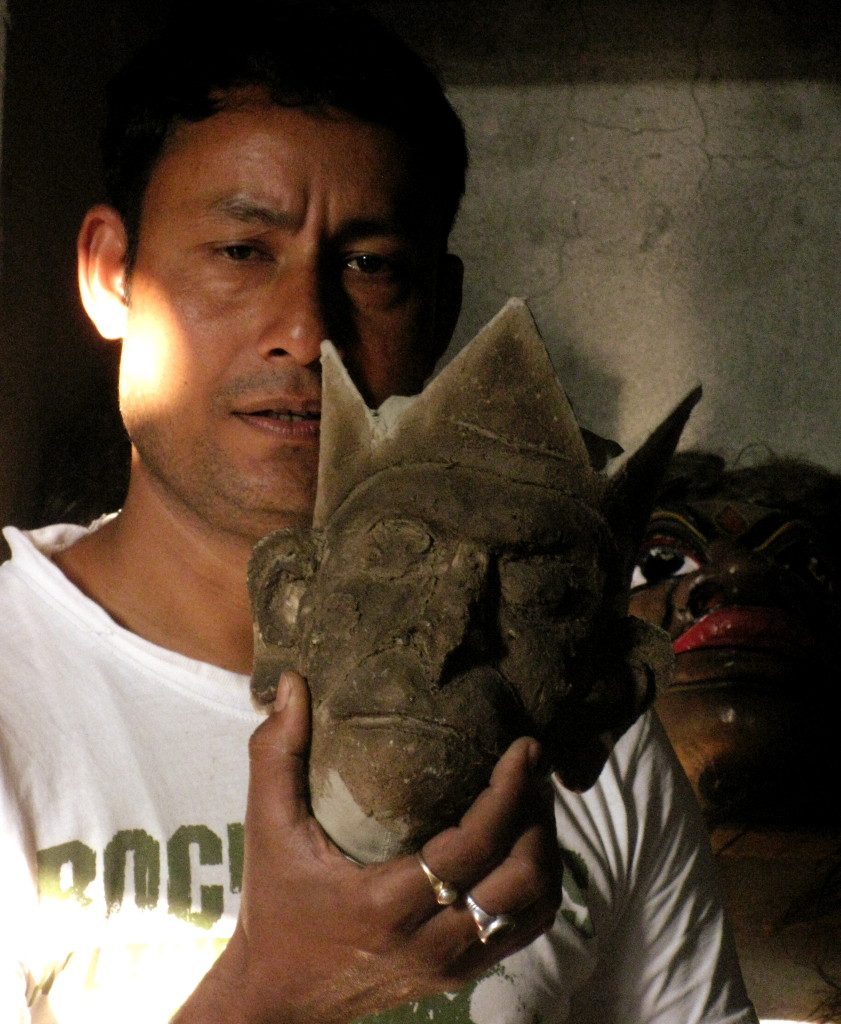 Majuli monks are famous for masks and traditional dance.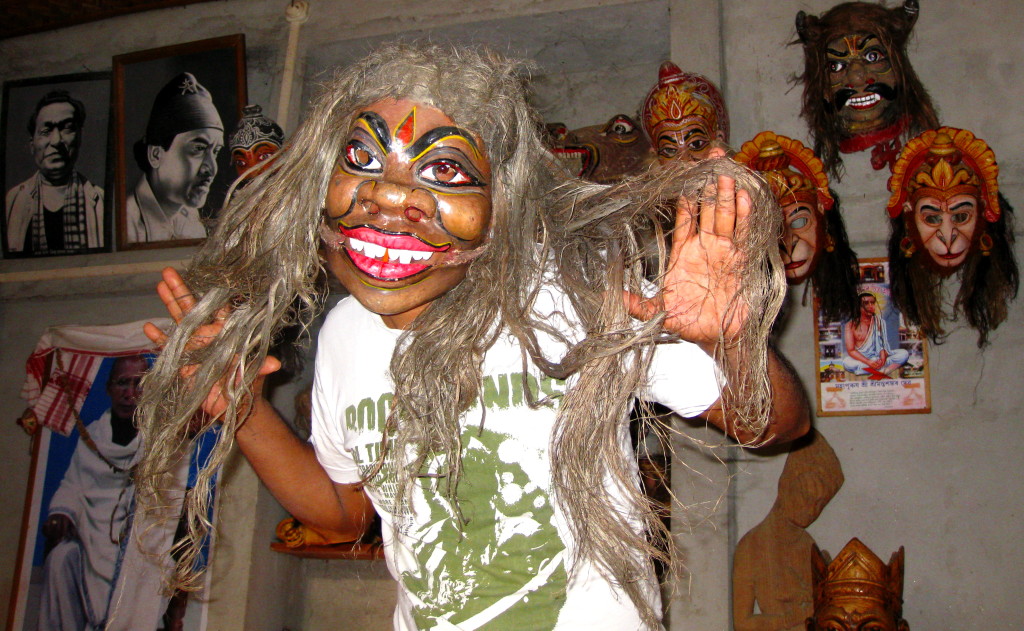 Sixty-five monasteries or Satras were built on the island of Majuli.  Monks dominate the island. Consequently, there is little commercial development and almost no public lodging.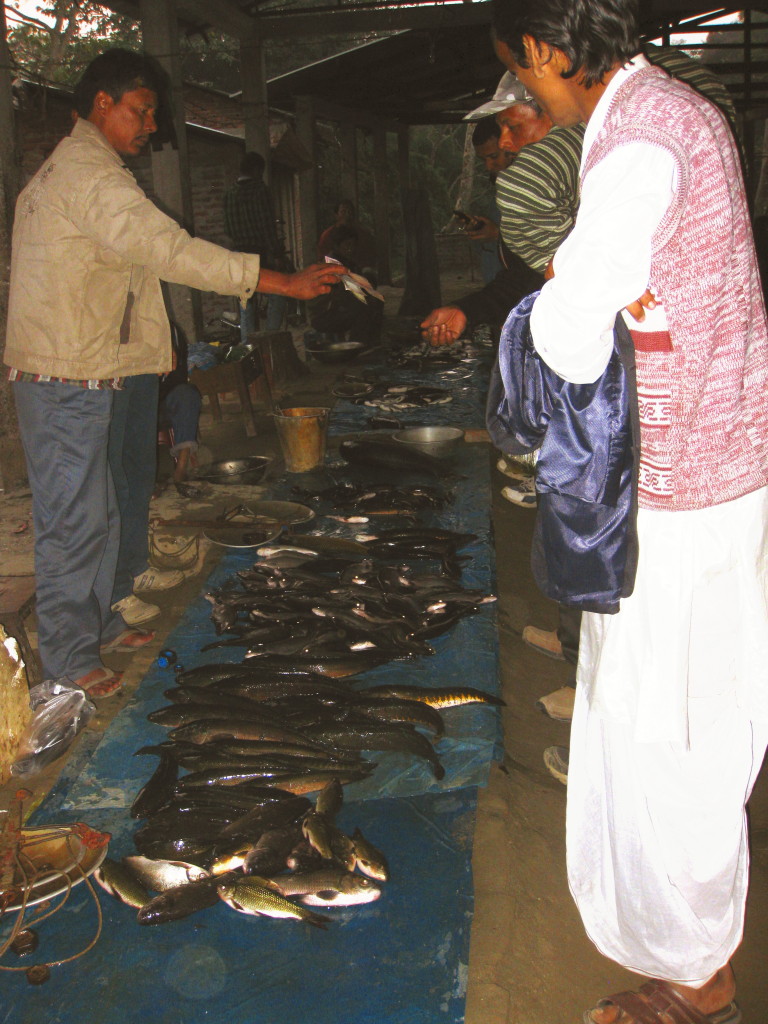 There are several restaurants serving fish from the adjacent rivers to tourists willing to make the round trip journey in a day from Jorhat.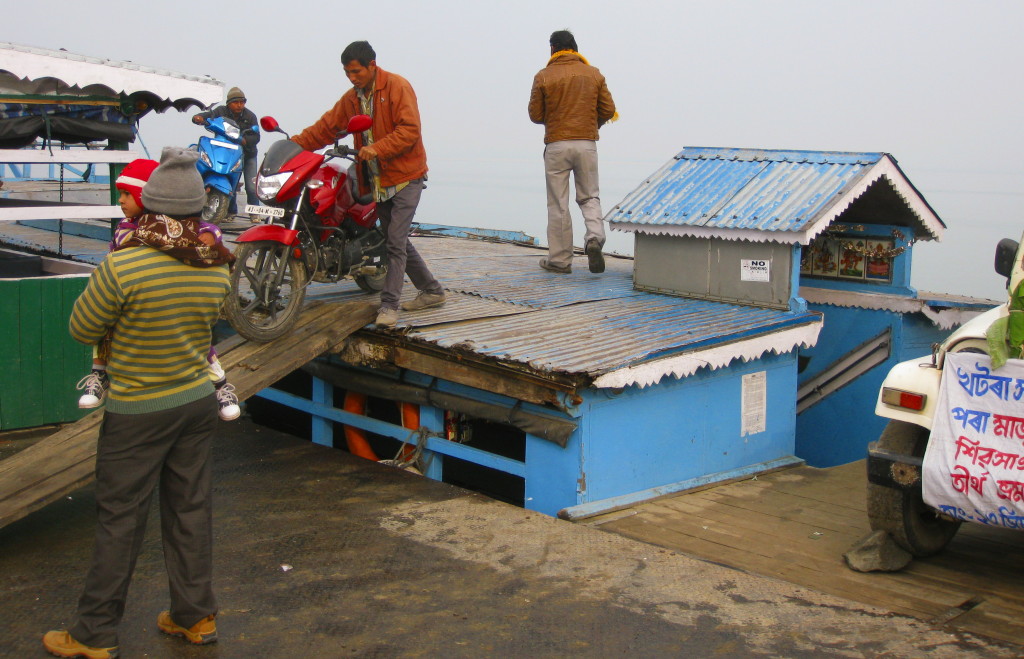 Annually, the Brahmaputra River floods the island's banks.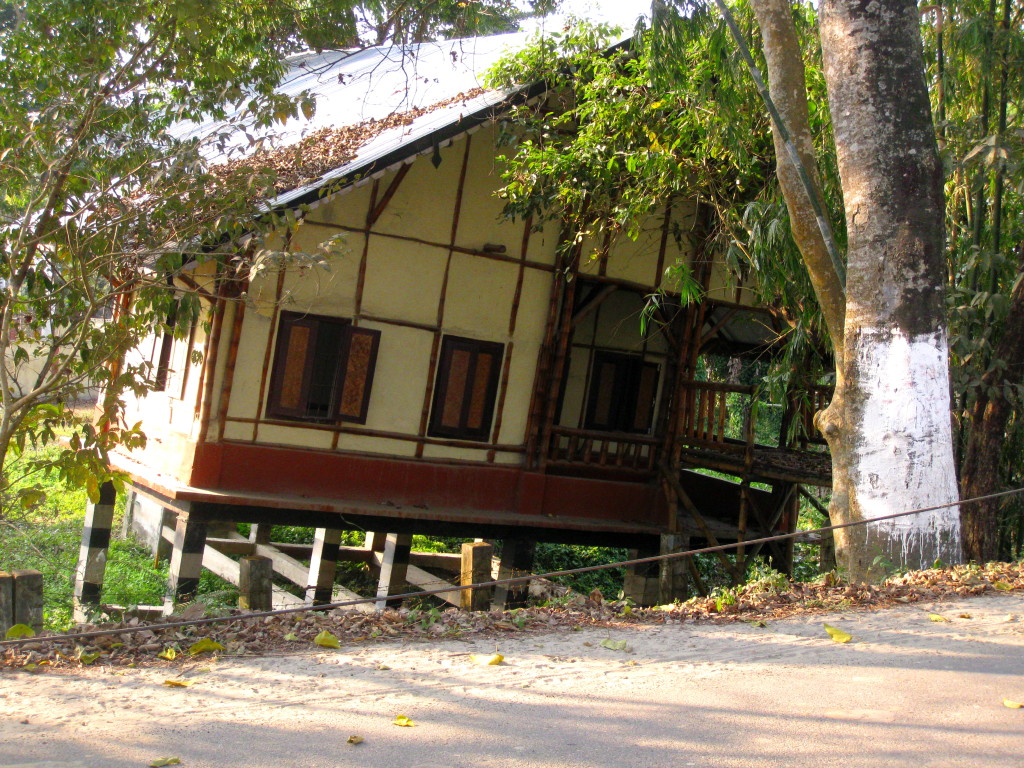 Crops are destroyed, foundations eroded and boat access eliminated.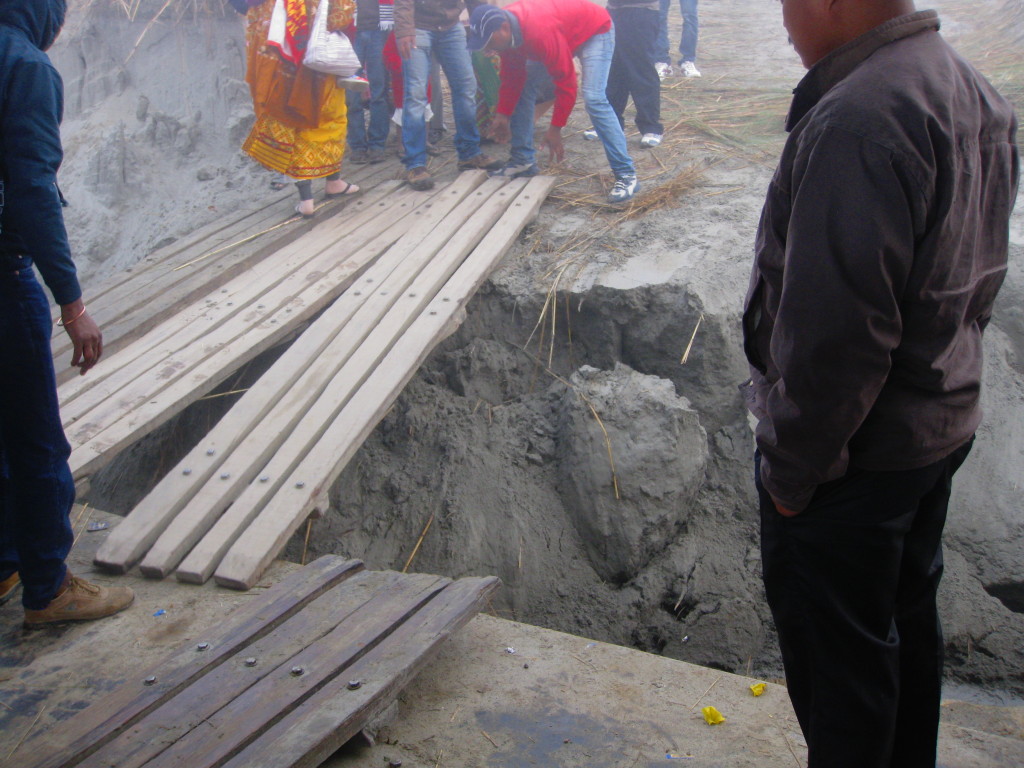 The Vaishnava branch of Hinduism, which is practiced on the island, demands total submission, leaving the monks childlike.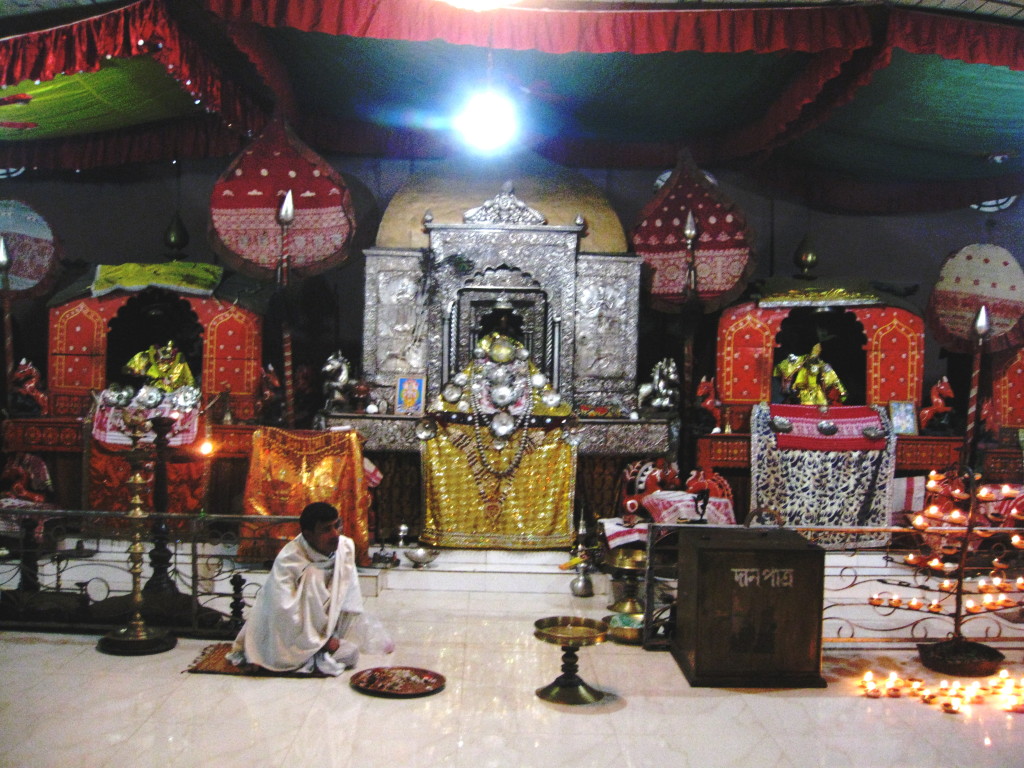 Satras provide bed and board for the monks, but adults are expected to earn their keep and contribute to the support of boy monks.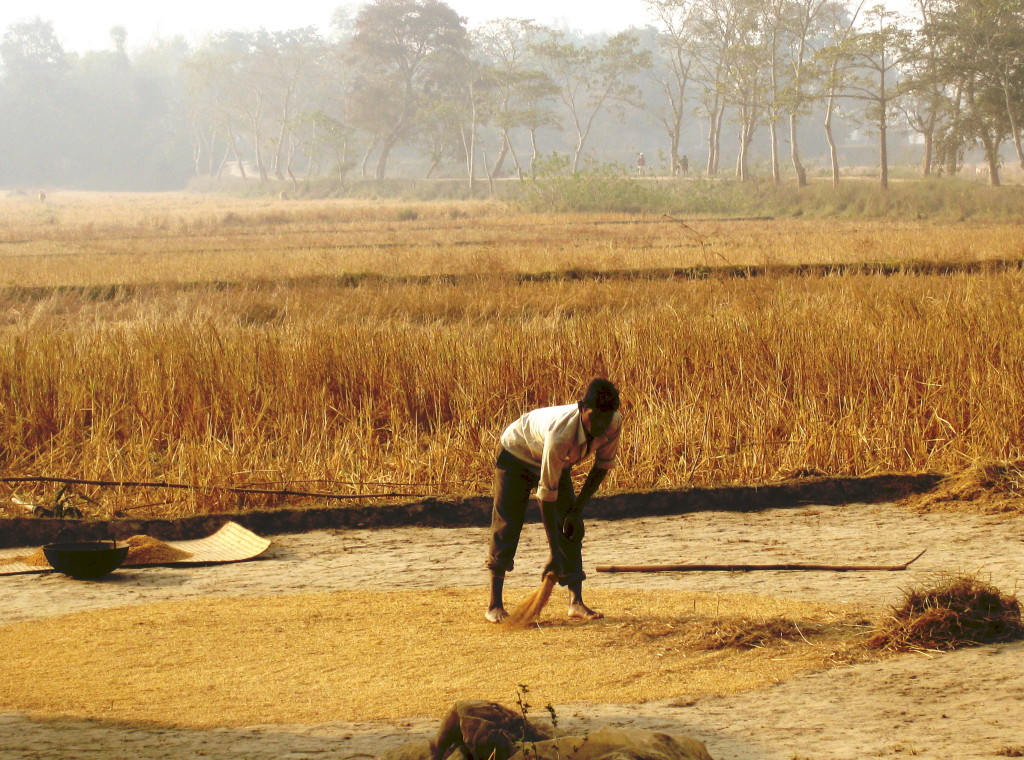 Over twenty years ago Keshab Kakati's parents sent him to the monastery at the age of five. He had thrashed his own rice the day before I arrived and stored it in jars to last the upcoming year.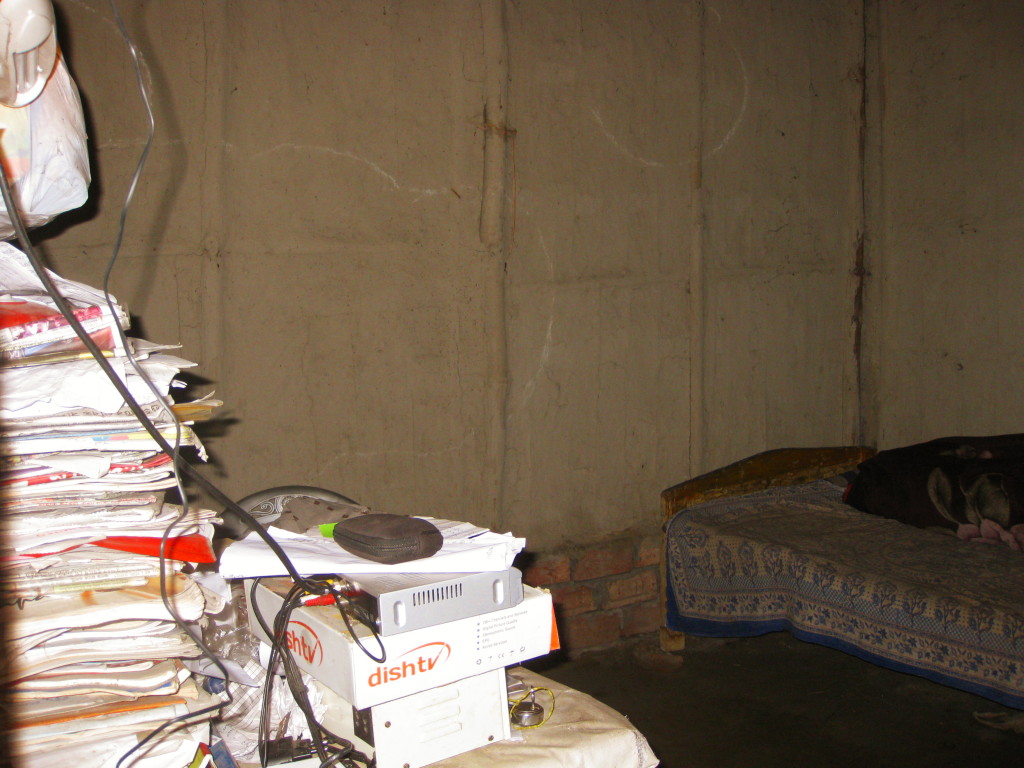 In addition to being a local guide, he hosts a radio program and is a journalist.  I offered him dinner at my guest house but he declined, saying he would have to fast the entire next day if he was to eat somewhere other than his Satra.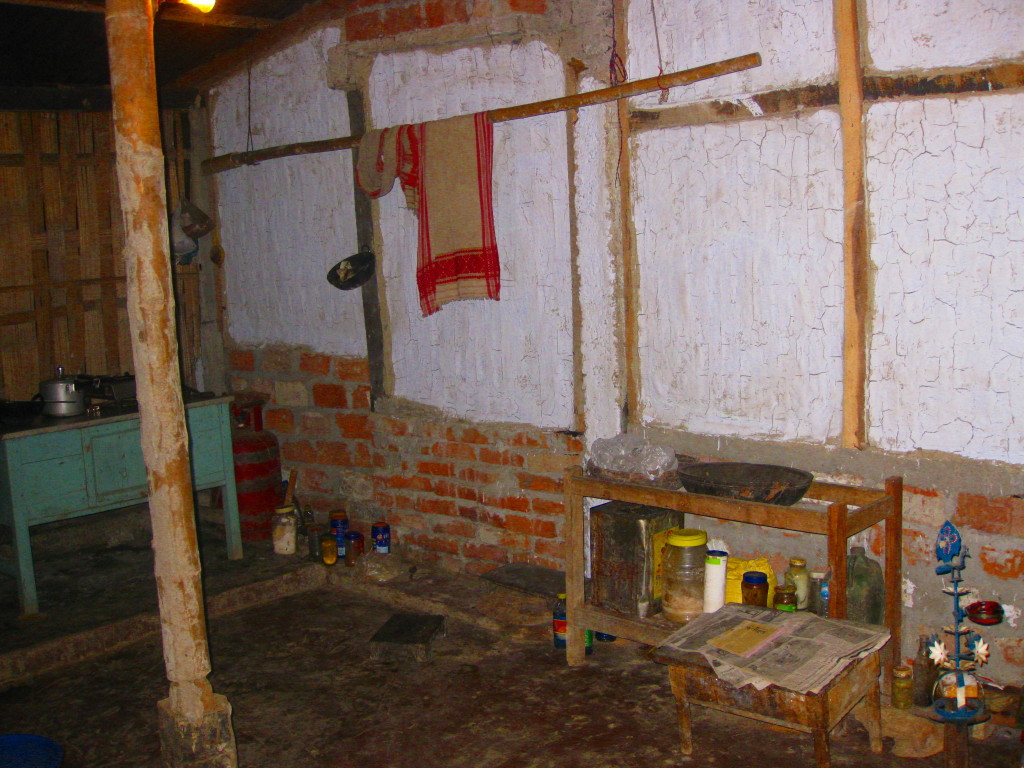 Christmas morning I crossed the Brahmaputra River to Majuli.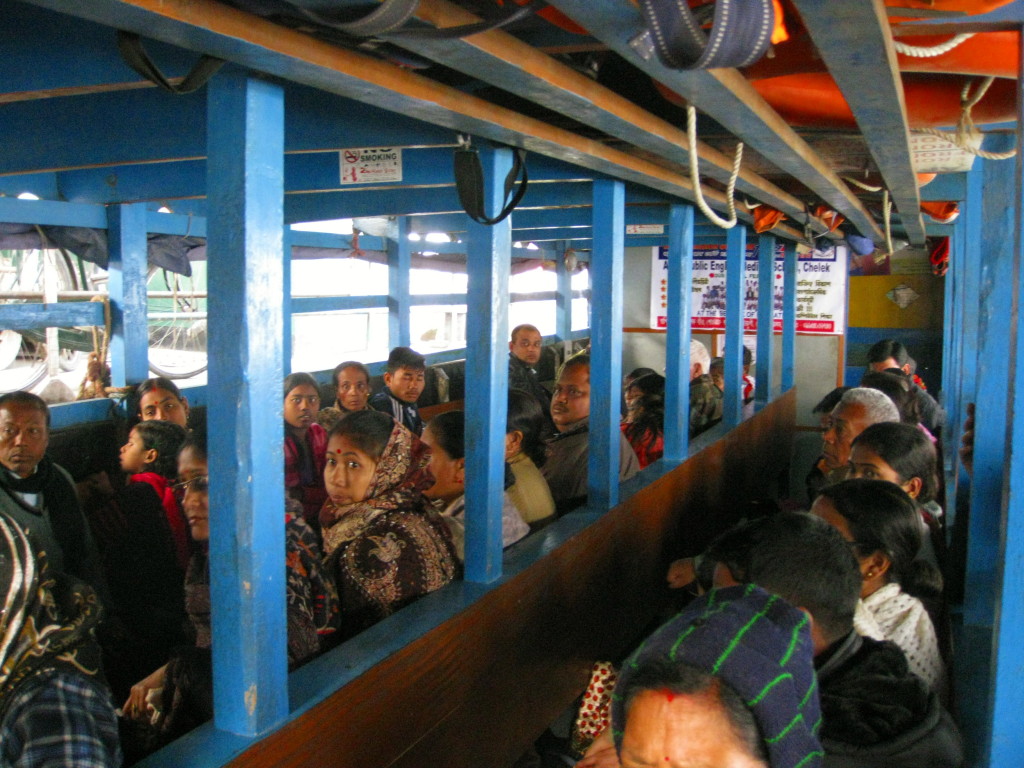 Finding a seat on the boat was challenging but the people were friendly, even if we could only speak with our hands.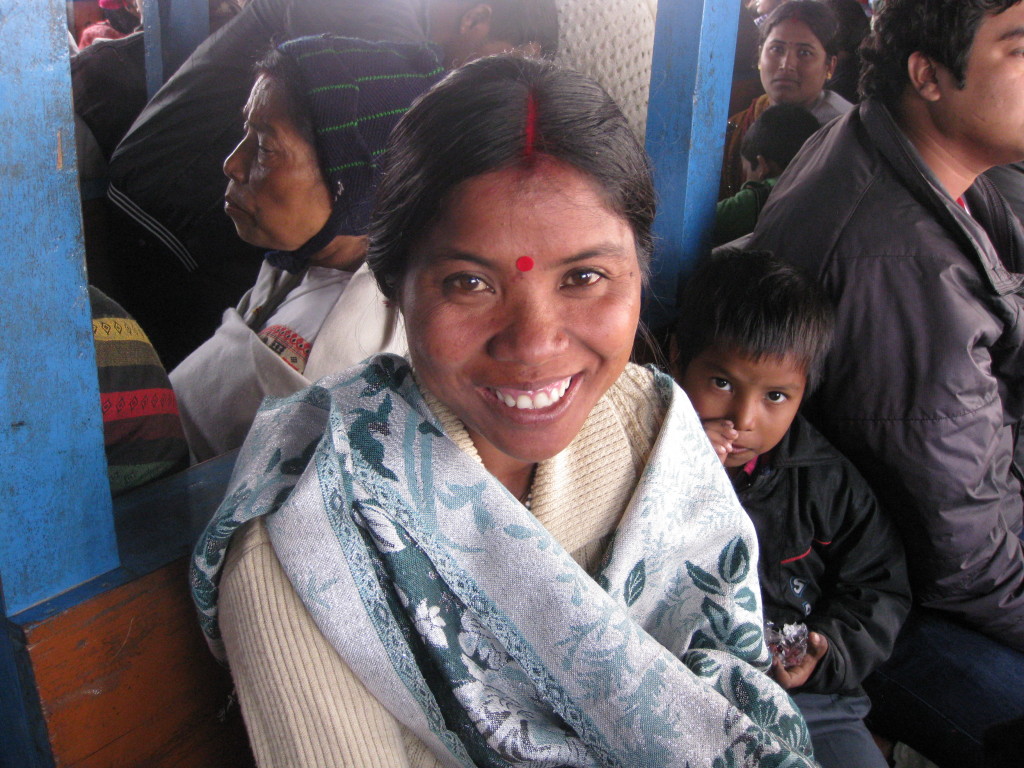 At dusk, a planet, probably Mars, shining brighter than a street lamp, conjured thoughts of the "Star of Bethlehem" and home.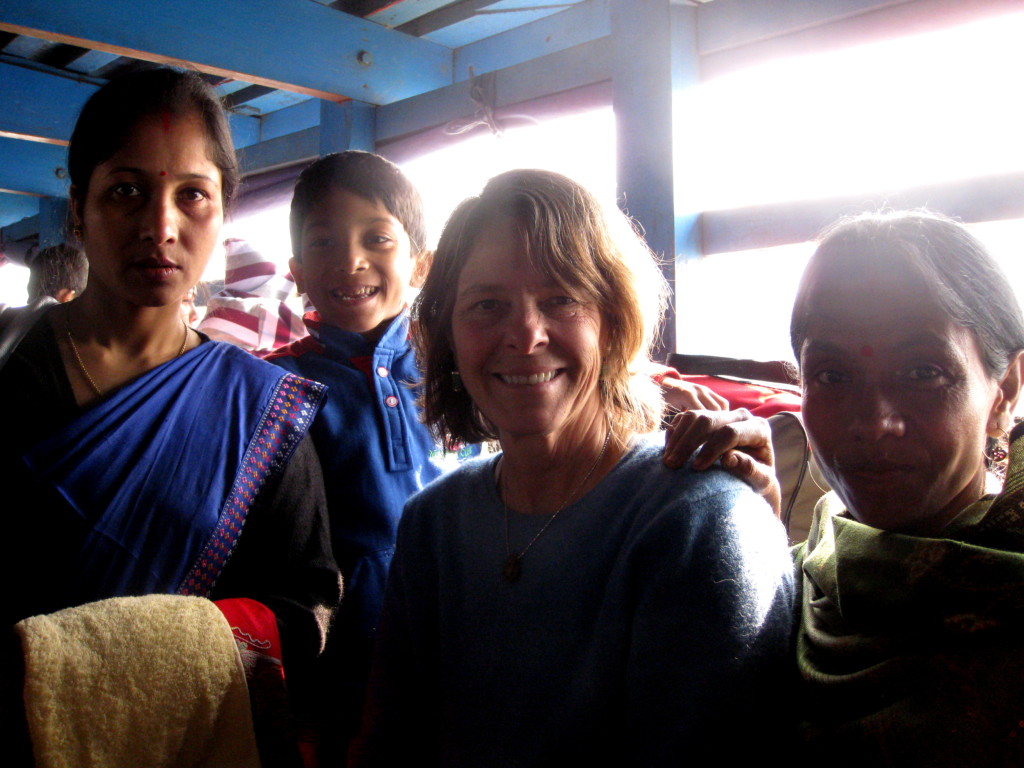 I really appreciate you visiting my web page. It means a lot to me. In the comments box, I'd like to hear what you think about my posts – tell similar stories – share other blog forums.
Error: Contact form not found.