January 1, 2014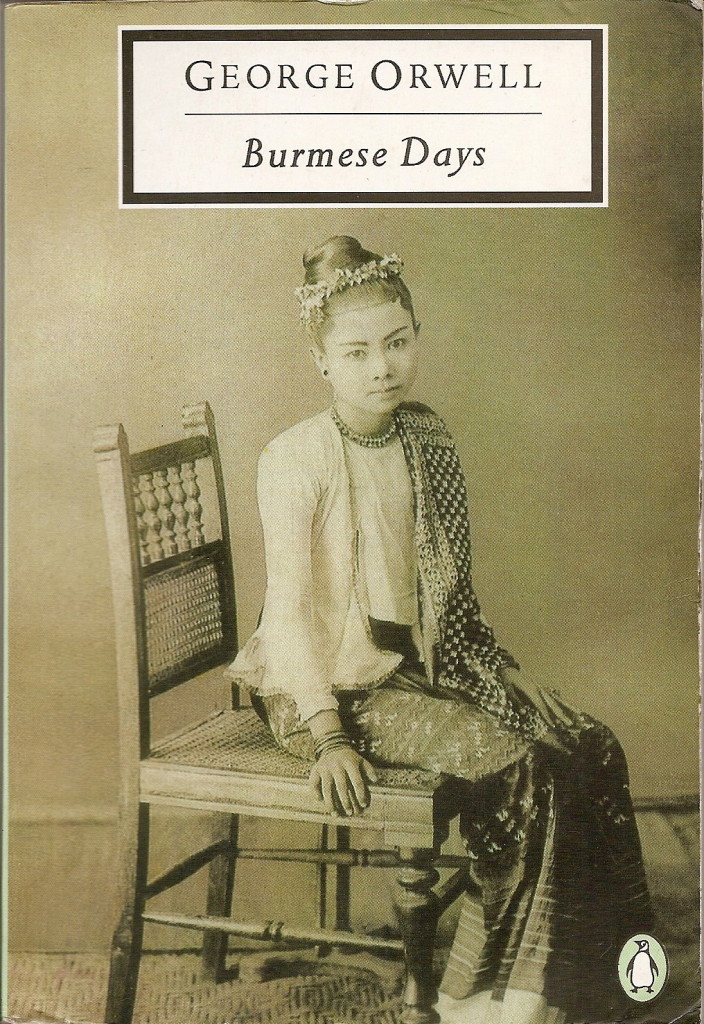 What an idyllic way to get to know a country. Reading Burmese Days not only allowed me a glimpse into the past but my Kindle didn't work without internet or cloud reception. So I had nothing to read.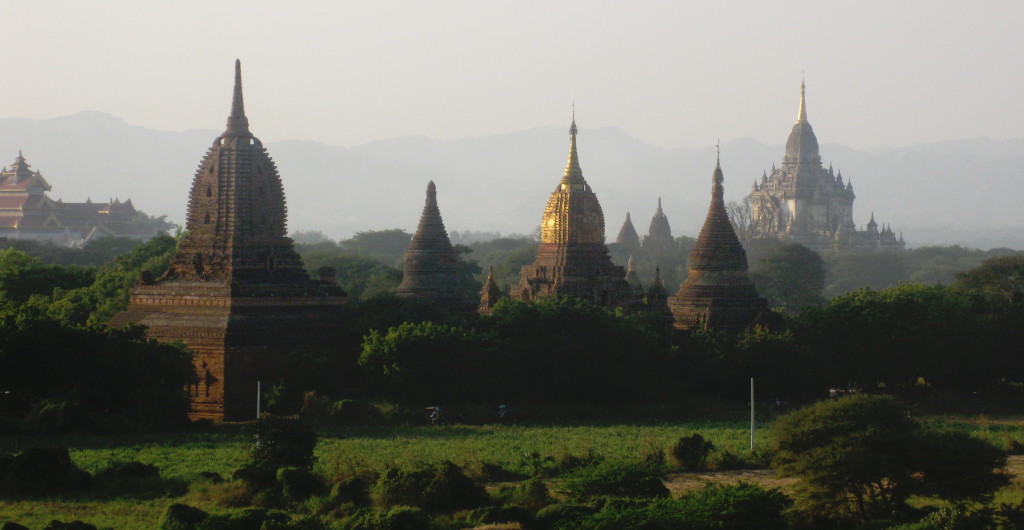 It's hard to imagine what 13,000 temples, pagodas and  stupas would look like when only 2,000 remain today and they dominate the Bagan landscape. If you want a good view, go to the Shwe-San daw Pagoda. It's probably best to go at sunrise when it is less crowded and the balloons (which start around 7:45) are floating over the plain. Also, the heat can be overwhelming in the afternoon.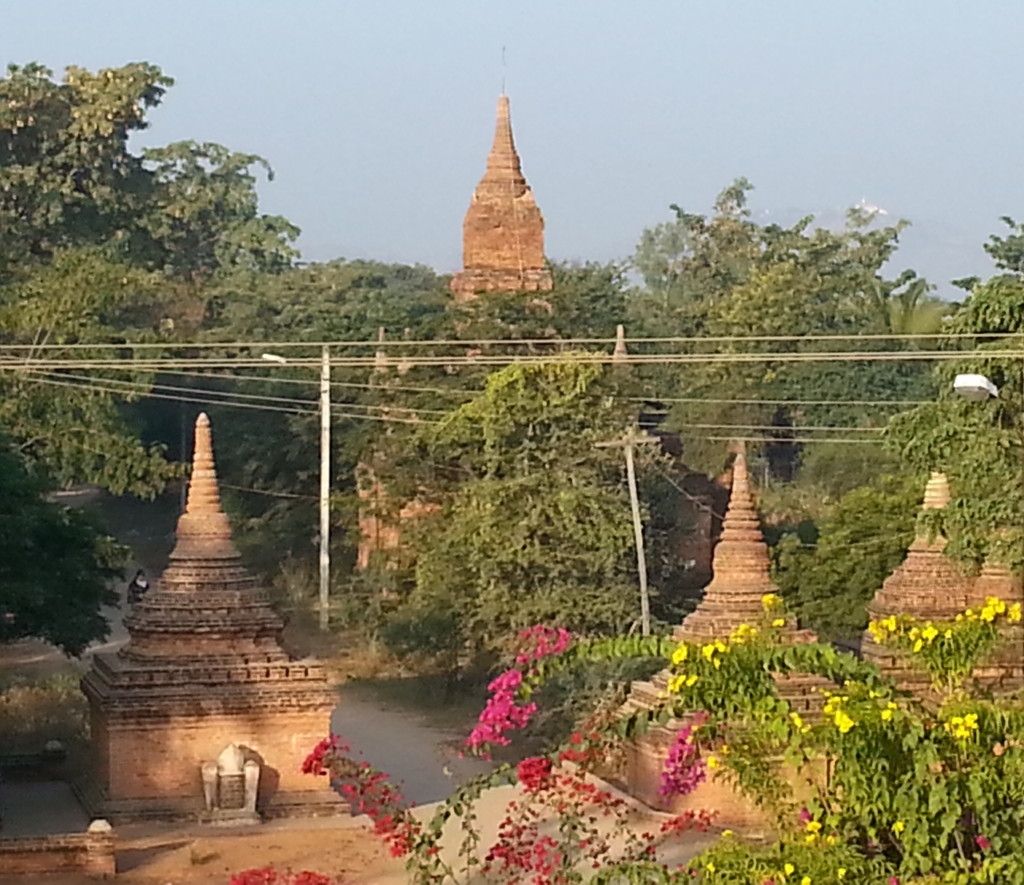 There seems to be a perfect view from every spot – so expect to return home with more photos than you can ever share.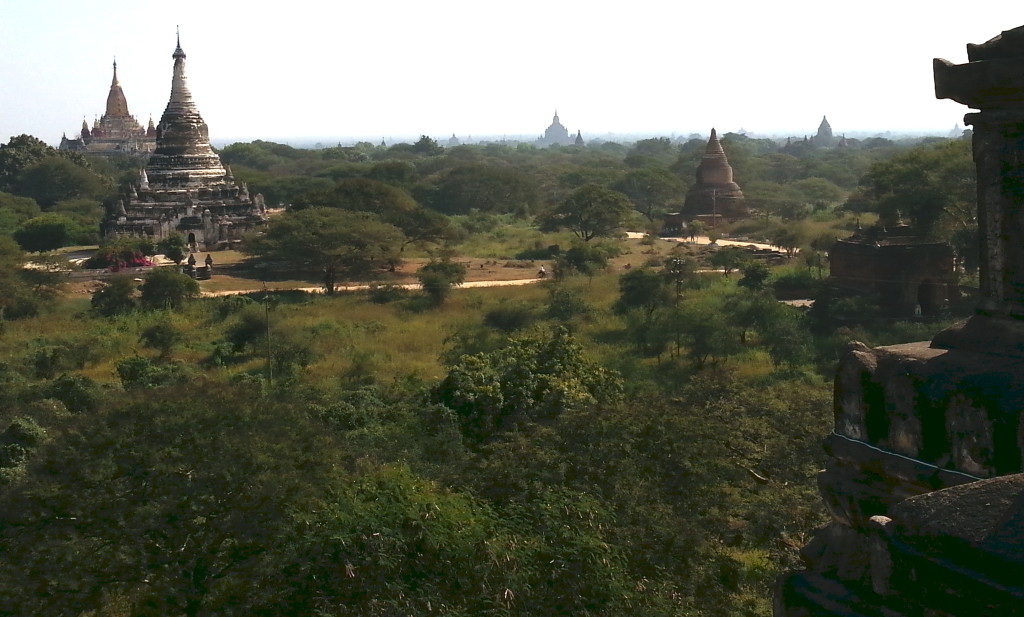 Bicycling as far as the eye can reach is the way to see and get to know this site. But don't underestimate what you've tackled. With a little over 40 square acres, make sure you carry plenty of water, sunscreen, a hat, and don't leave home without a map. Bicycling at night with a flash light just isn't practical, so beware of potholes in the road and schedule your trips to fit your bicycle skills.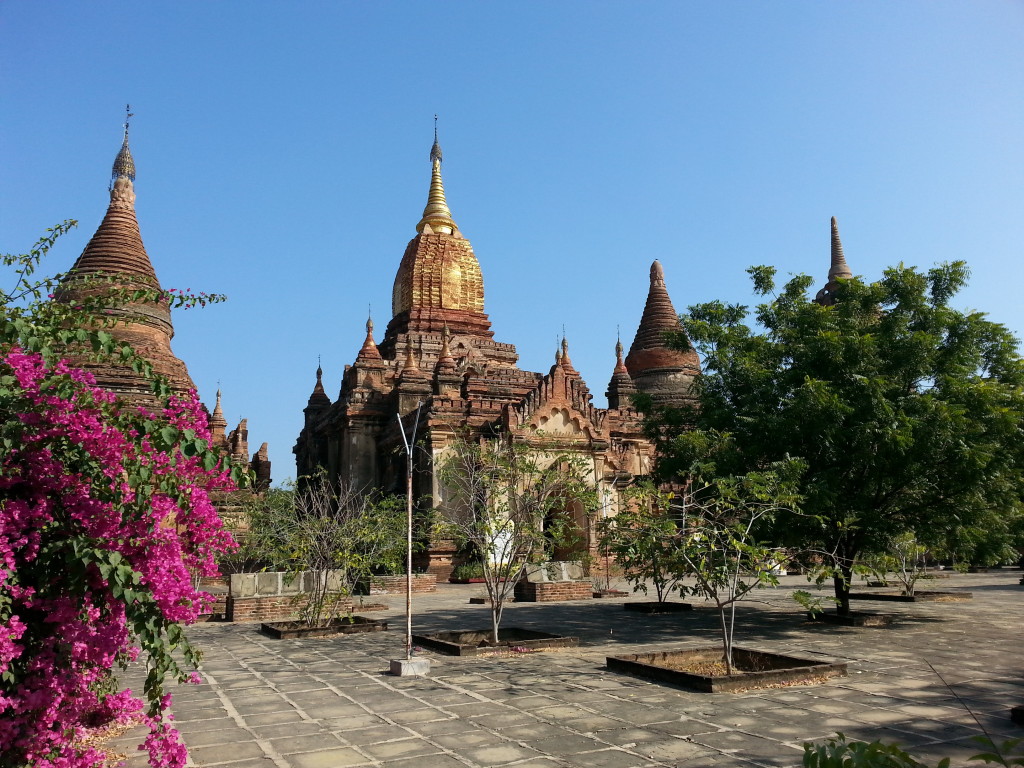 Yes, there will be crowds, especially at the better preserved and more accessible temples along the road.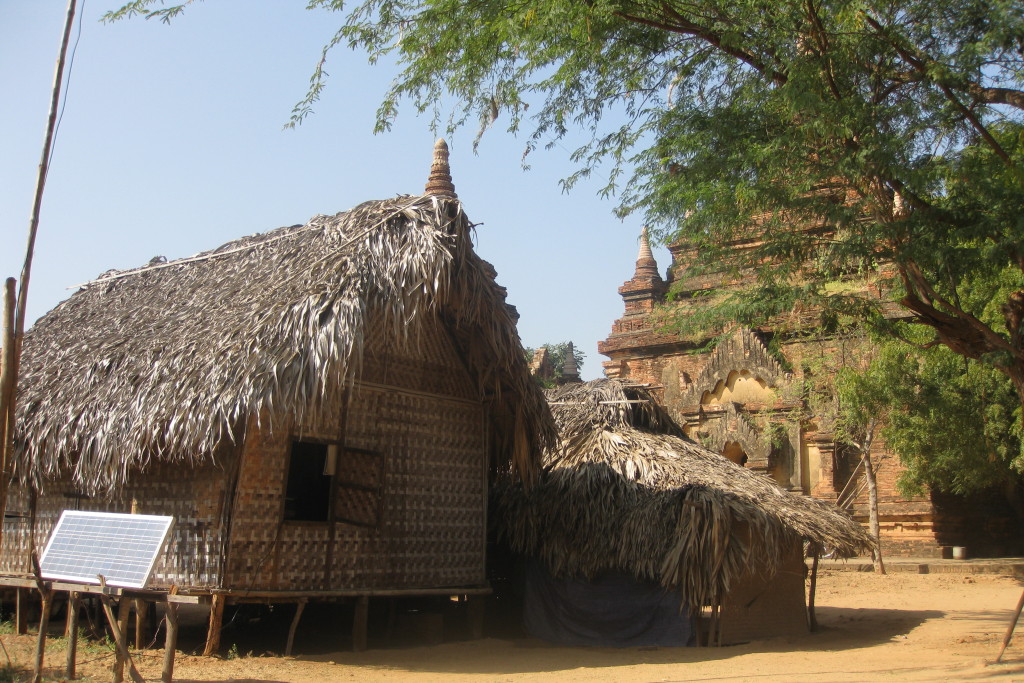 But explore off road pagodas, where you get to see what it must've been like in the 11th-13 century, when Bagan was in its prime and the temples towered over the bashas of the local villagers.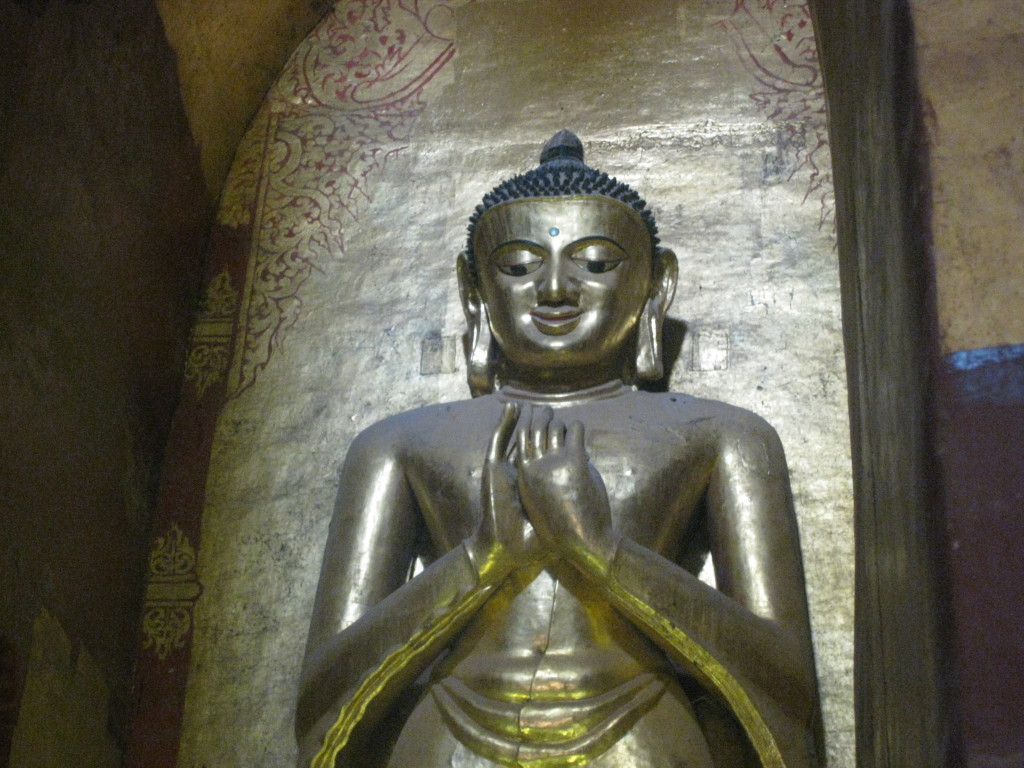 When I visited the site I couldn't help but wonder who built these religious structures and why.  The thirty-foot tall, gold-leafed Buddhas are still imposing, even today.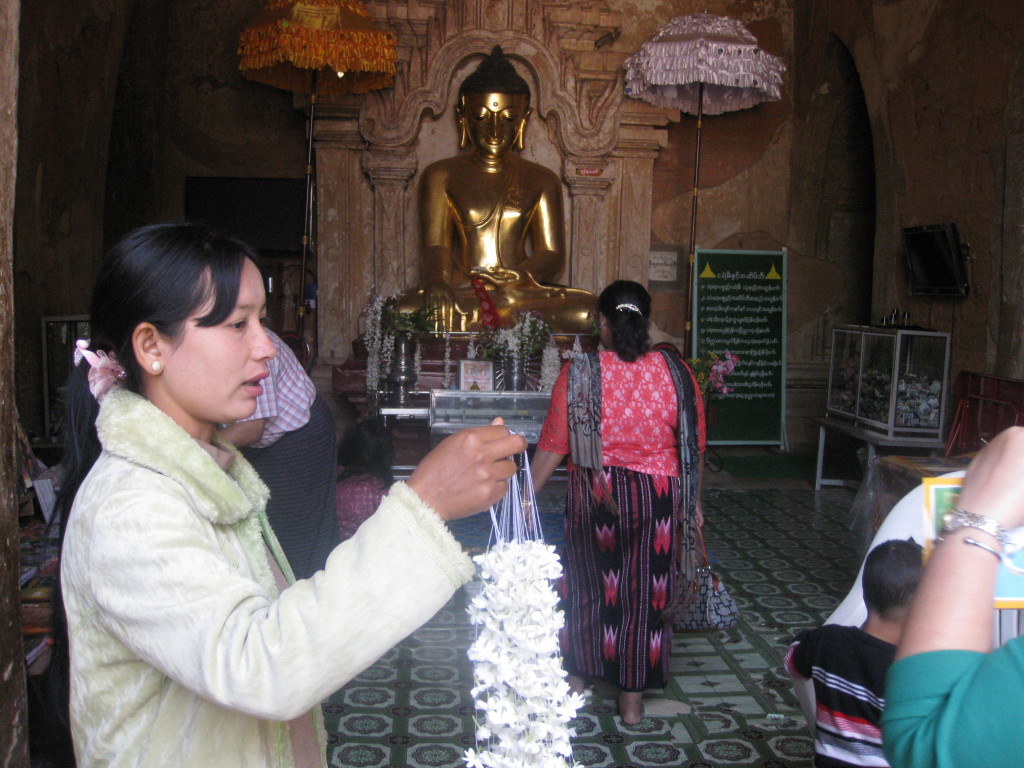 What I loved about Myanmar is the mixture of tourists with locals, who go to the temples to pray.  Be sure to wear shoes you can slip on and off quickly.  You must go barefoot in all Myanmar temples.  After a full day of bicycle riding and padding barefoot on the cold temple floors, be ready for dirty feet and cracked heels.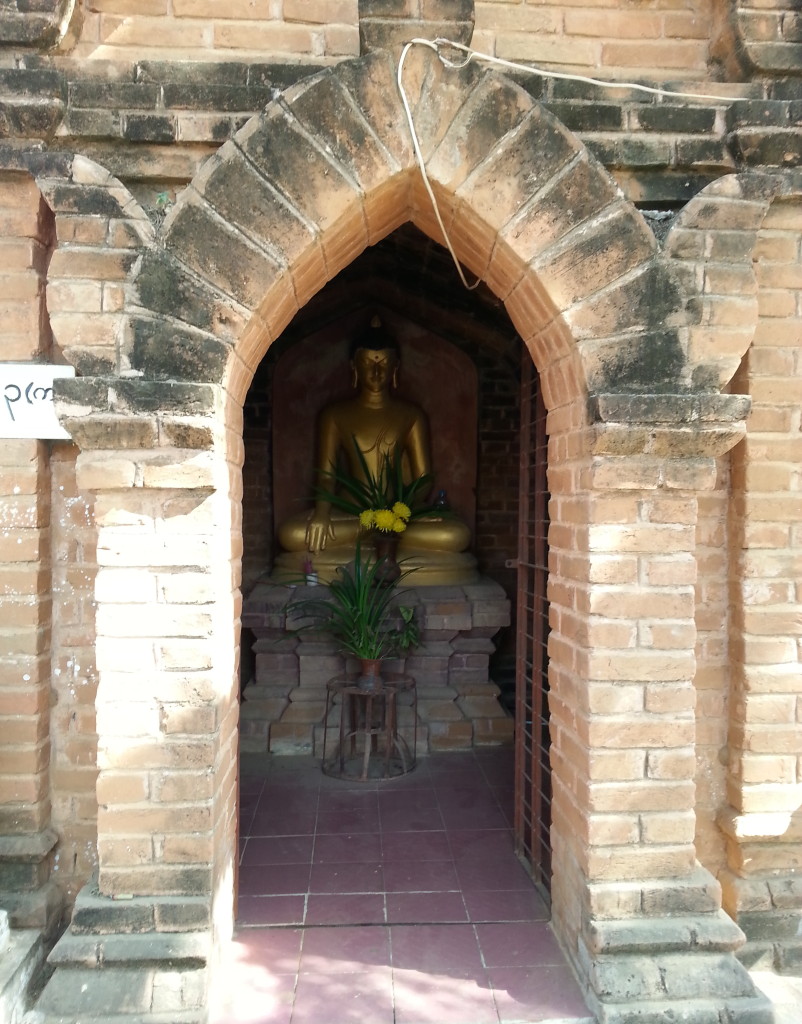 Not all shrines are huge temples.  Small pagodas and stupas squeeze in between the large ones.  Throughout Myanmar, religious shrines dot the hillside.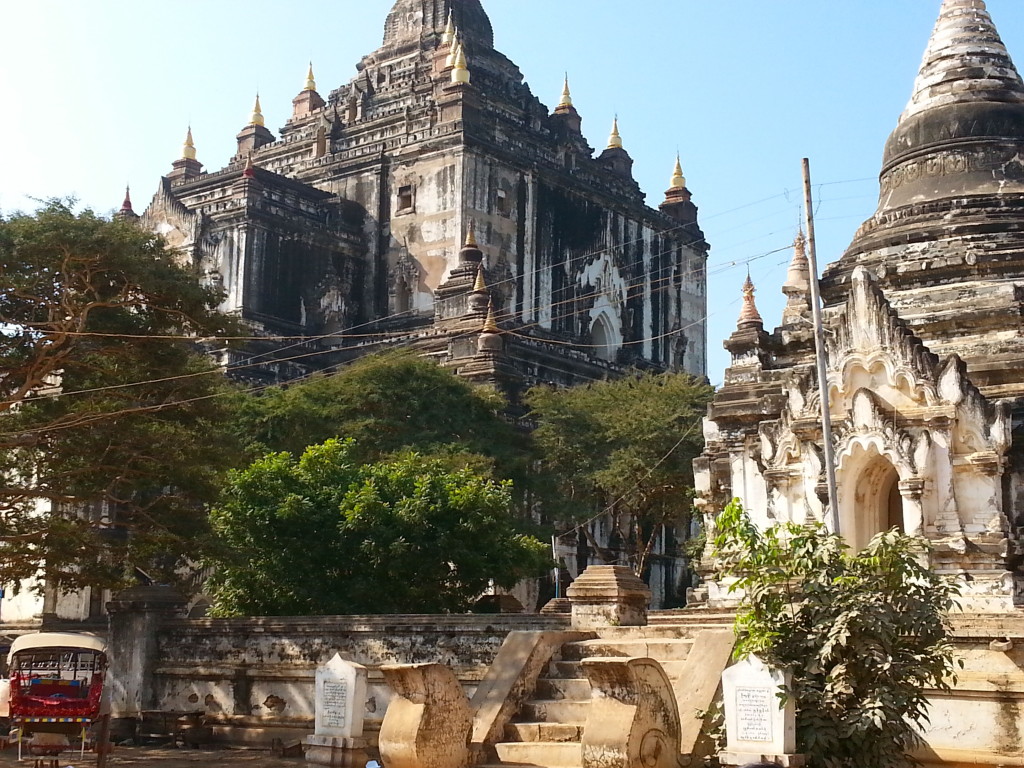 Old building and infrastructure crumbles.  The people who built them to ensure a better 'after-life' are gone.  So who's left to fix them?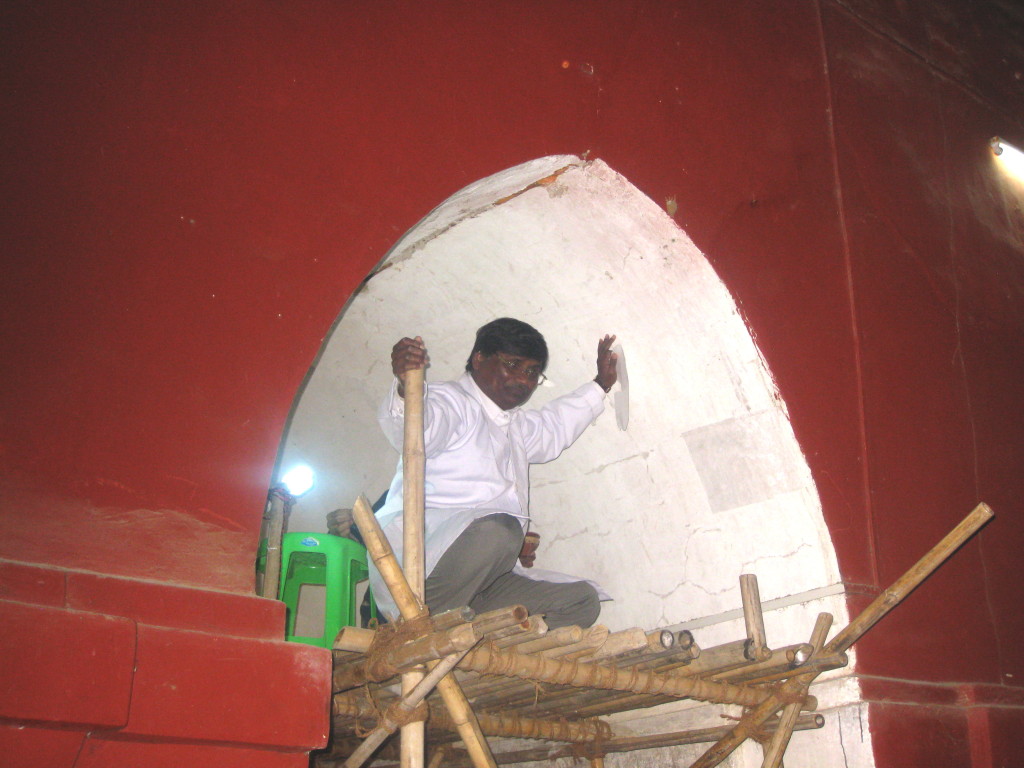 When you arrive in Bagan by air, they charge an archaeology fee.  Don't lose the receipt if you want to climb the Shwe-San daw Pagoda.  And don't begrudge the small payment needed to maintain the site.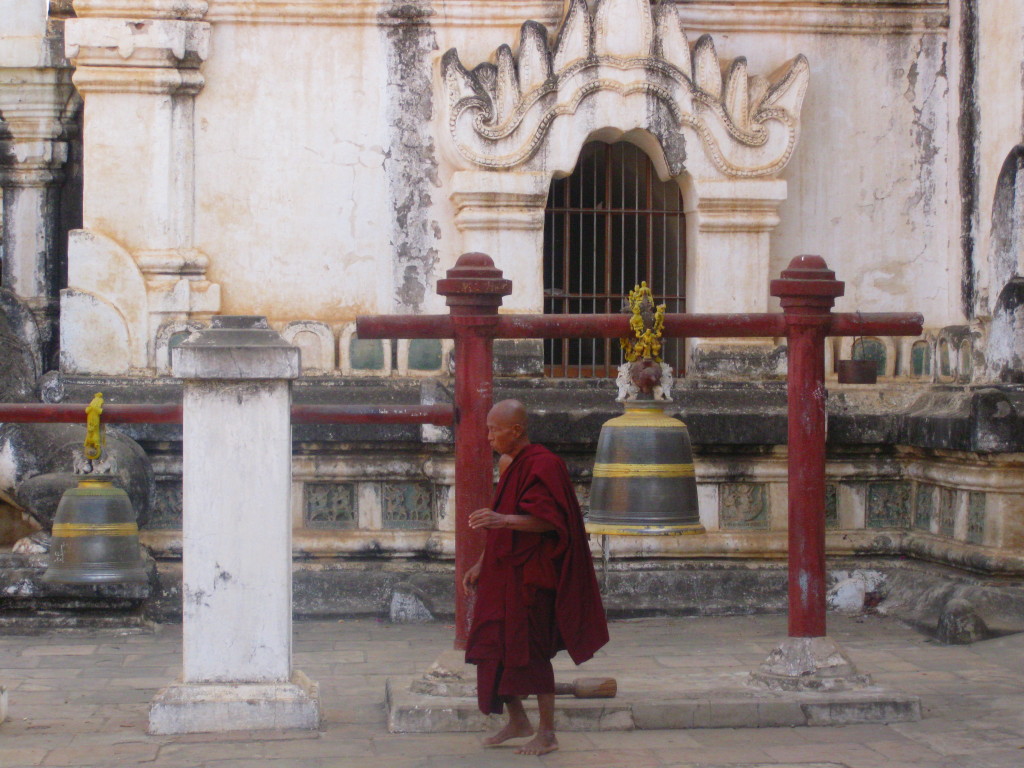 It's not as though these temples have regular parishioners to cover the cost. Even though you find monks everywhere and thus would expect them to actively provide the upkeep, like foreigners, most monks are tourists.  But they have the privilege of tolling the bells; for whom, why or at what time, I don't know.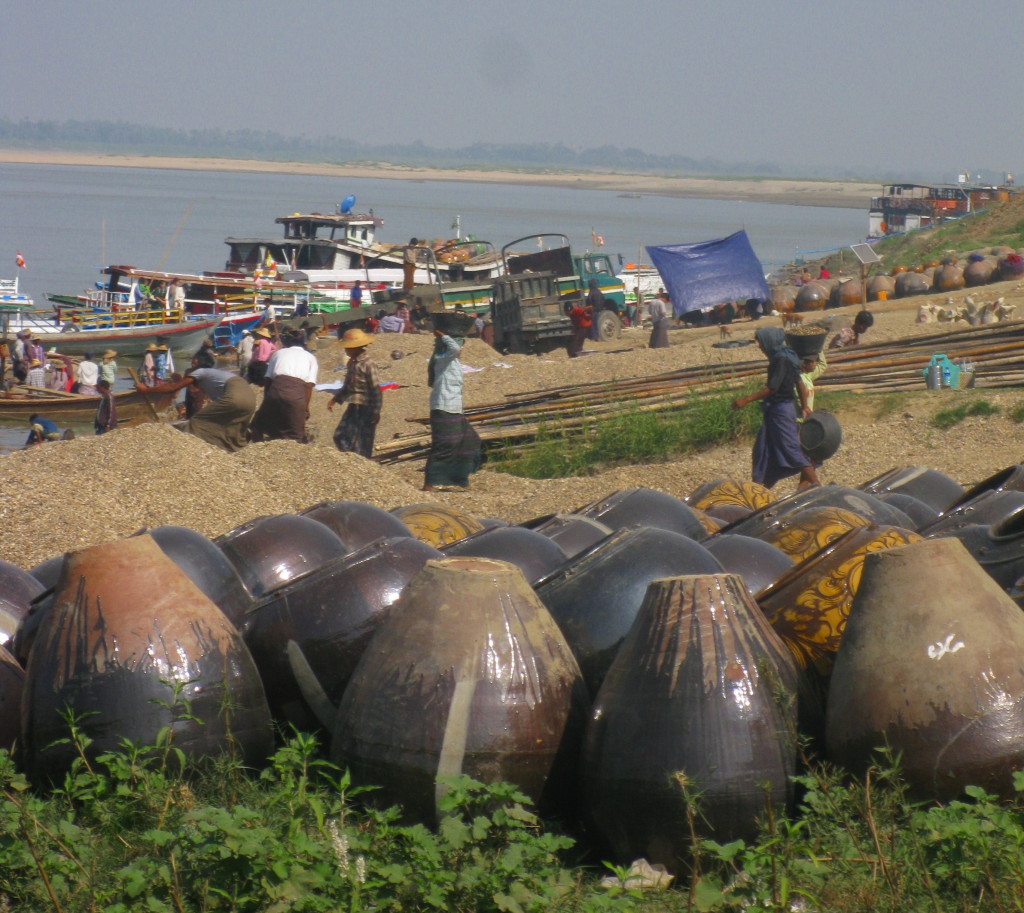 Whenever I visit an archaeological site, I wonder what it must've been like when it was flourishing.  Like many villages in Myanmar, Bagan had water access, and not just any river, but the Irrawaddy (Ayeyarwaddy) River – the historical thoroughfare from northern to southern Burma.  A few villagers remain in the area, mostly selling the beautiful lacquer ware typical of the area or books, like Burmese days, to remind tourists what once was.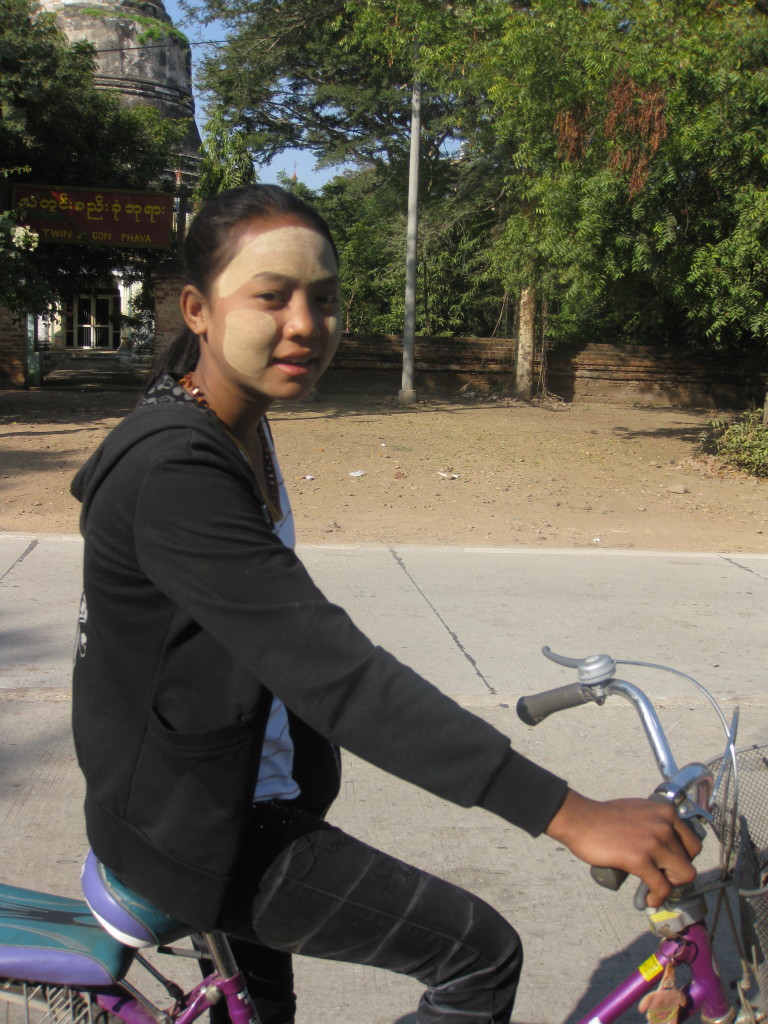 I really appreciate you visiting my web page. It means a lot to me. In the comments box, I'd like to hear what you think about my posts – tell similar stories – share other blog forums.
Error: Contact form not found.