January 3, 2014
After the fall of Rangoon in April 1942, a bailey bridge was shipped to Shwegyn, ten km south of Kalewa, where those fleeing the Japanese 55th Divison were trapped on the east side of the Chindwin River.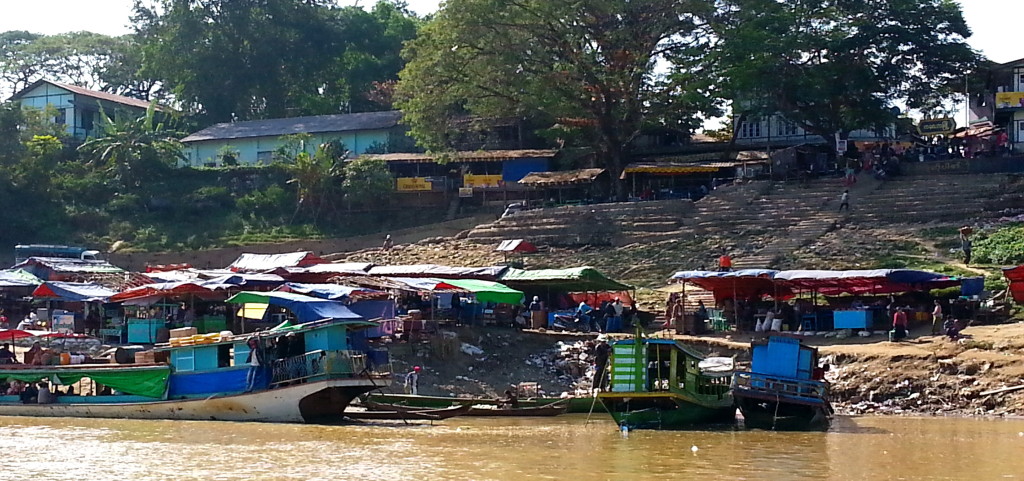 The Rangoon residents then crossed the Chindwin and started the second leg of the evacuation route, on elephants or by foot, up the Moutaka Road along mountainous paths to Imphal, India. The route became known as the India-Myanmar Friendship Road.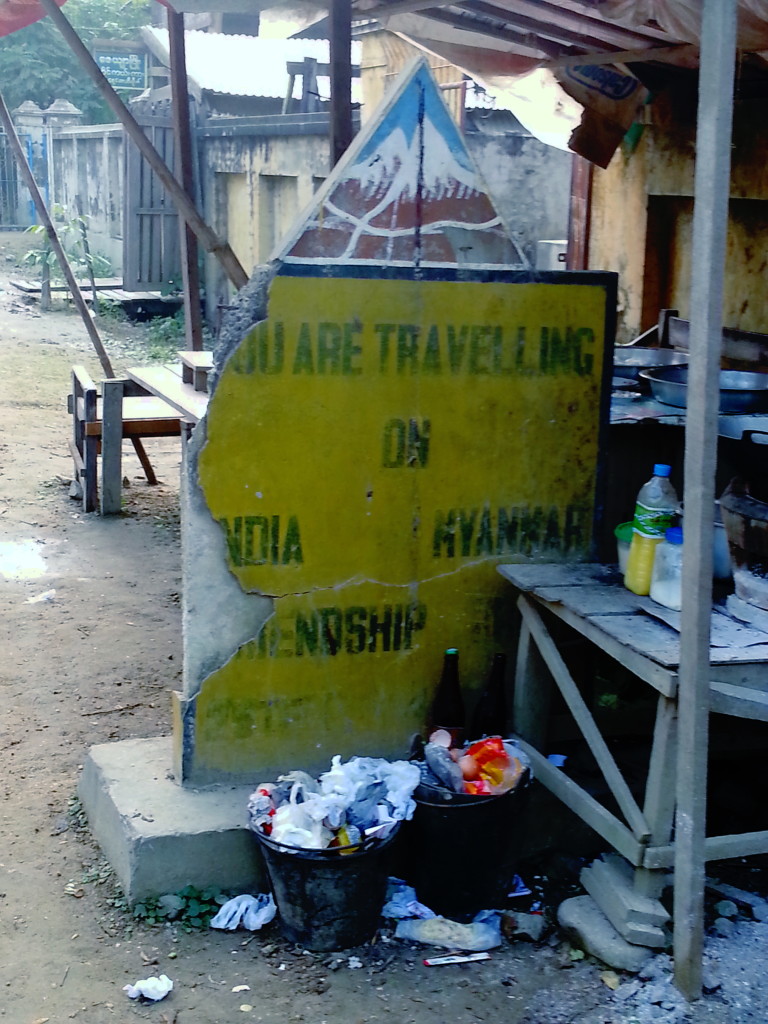 This town of 16,000 people, at the junction of two rivers, the Chindwin and Myittha, is approximately 115 years old. To the east are the Swe Tha Min Mountains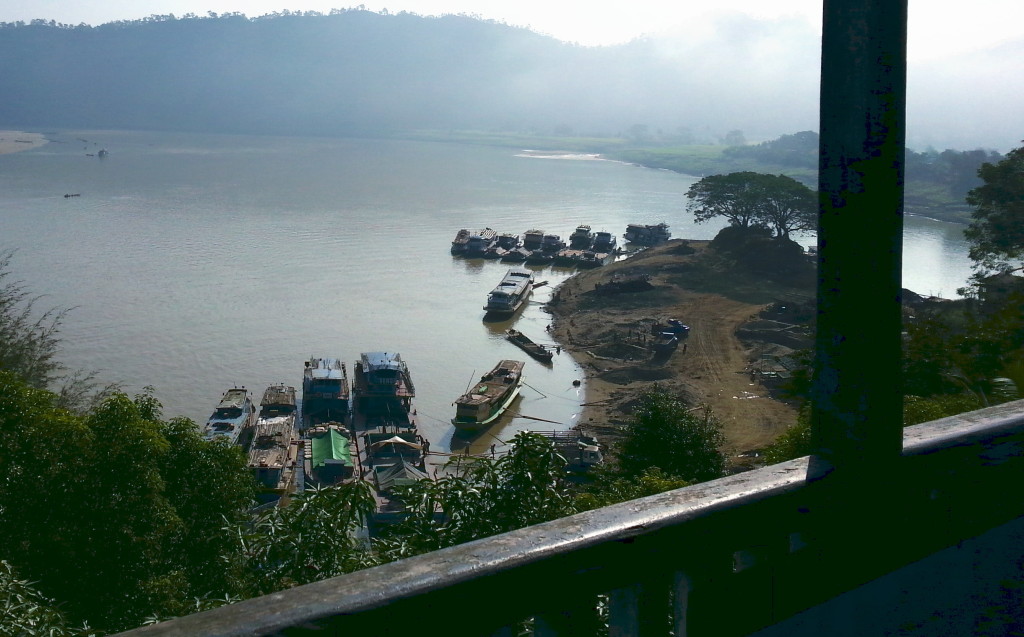 On the west are the Chin Mountains. Even today, Kalewa continues to be a link between Burma and India.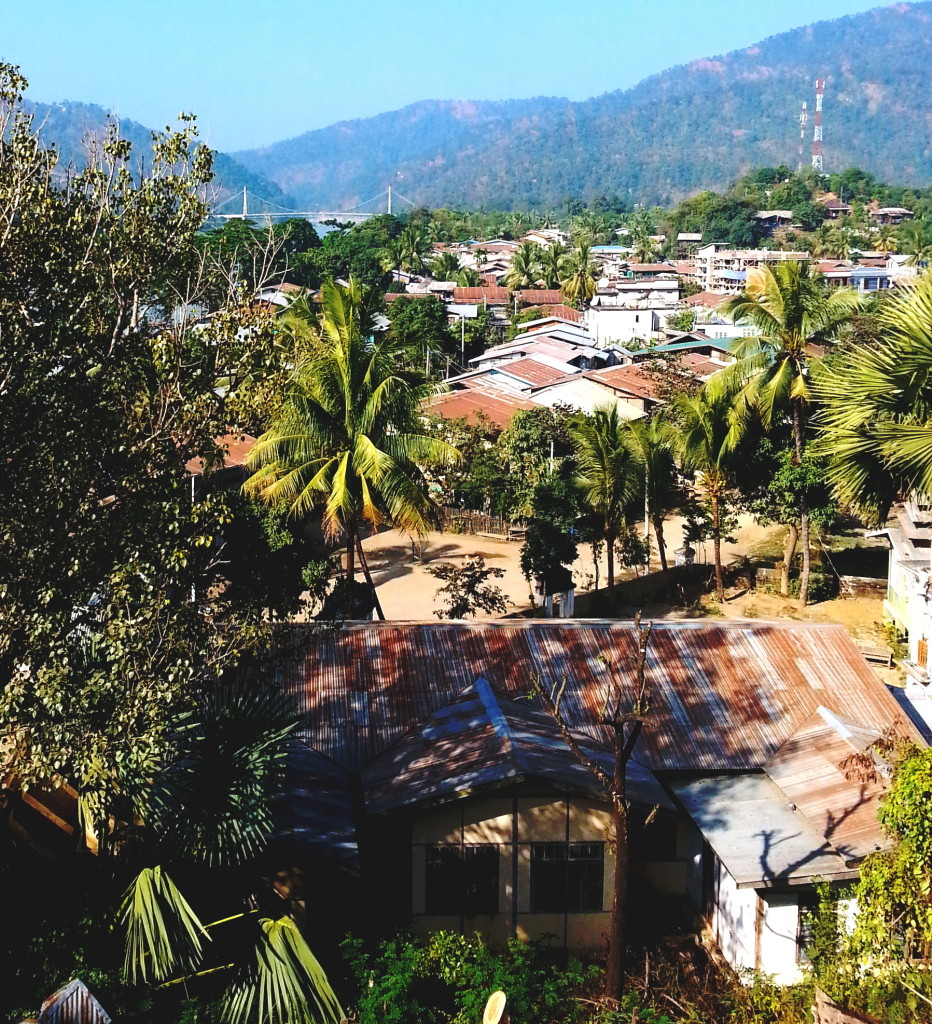 The local guesthouses are filled with businessmen interested in gold mining and teak lumber, as well as geologists looking for gas and coal.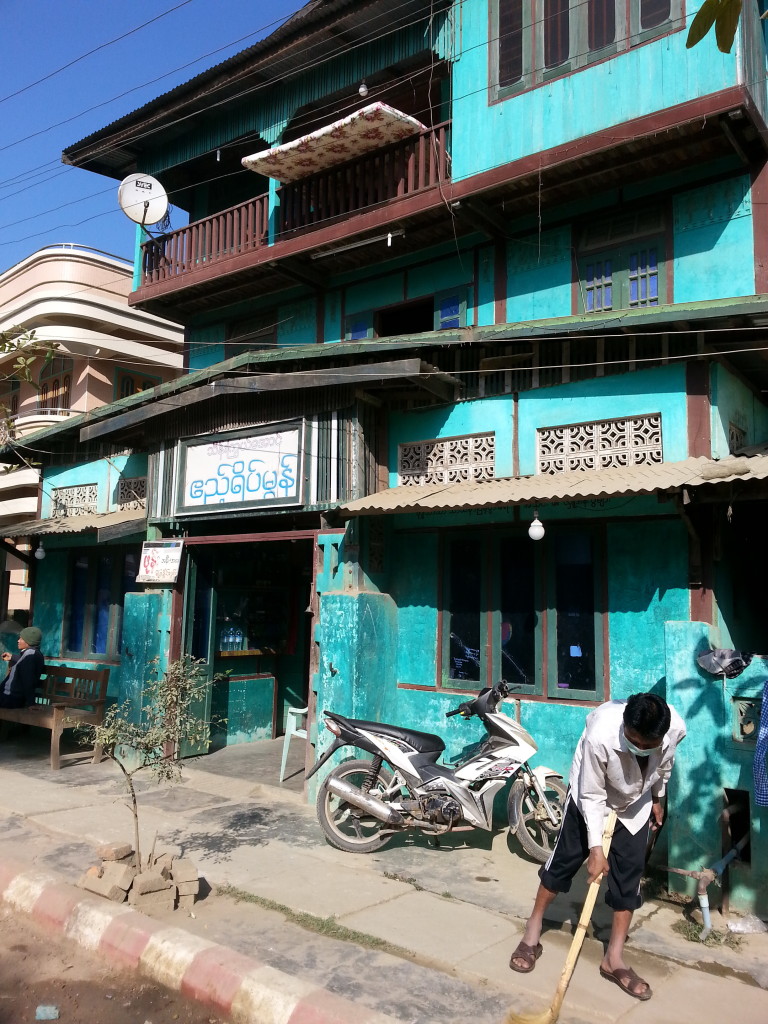 I was the only tourist in town. Fortunately, I found a room.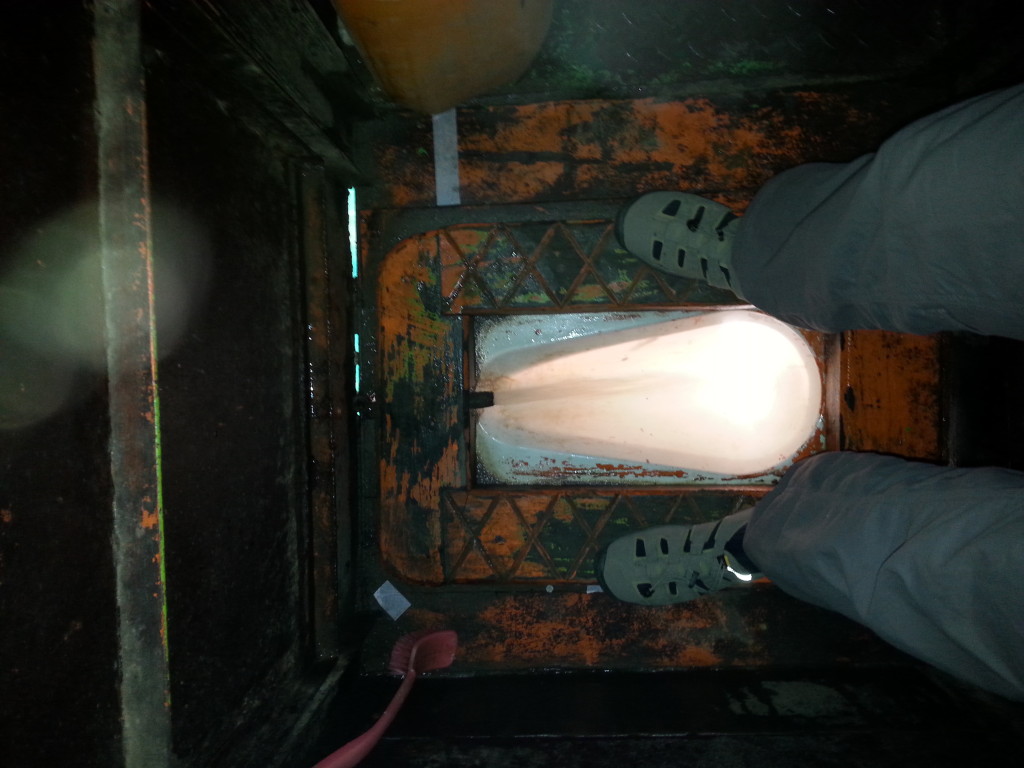 But I was not accustomed to squat toilets.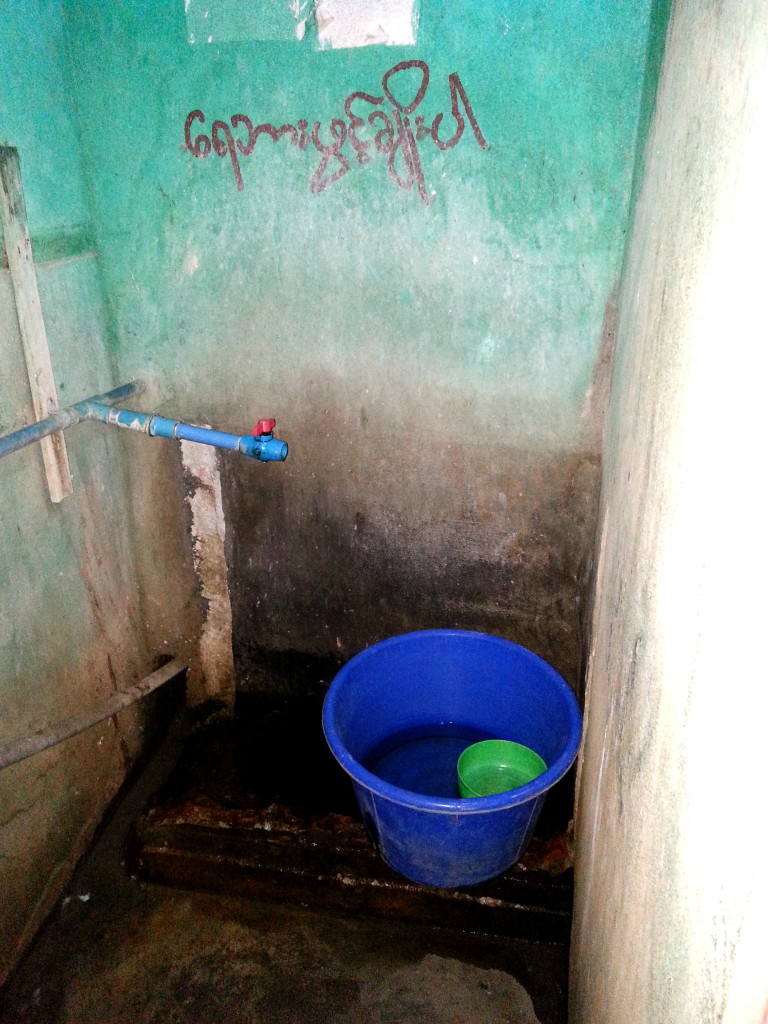 Having electricity only three hours a day, from six to nine in the evening, when phones and computers can be charged, was a bit inconvenient.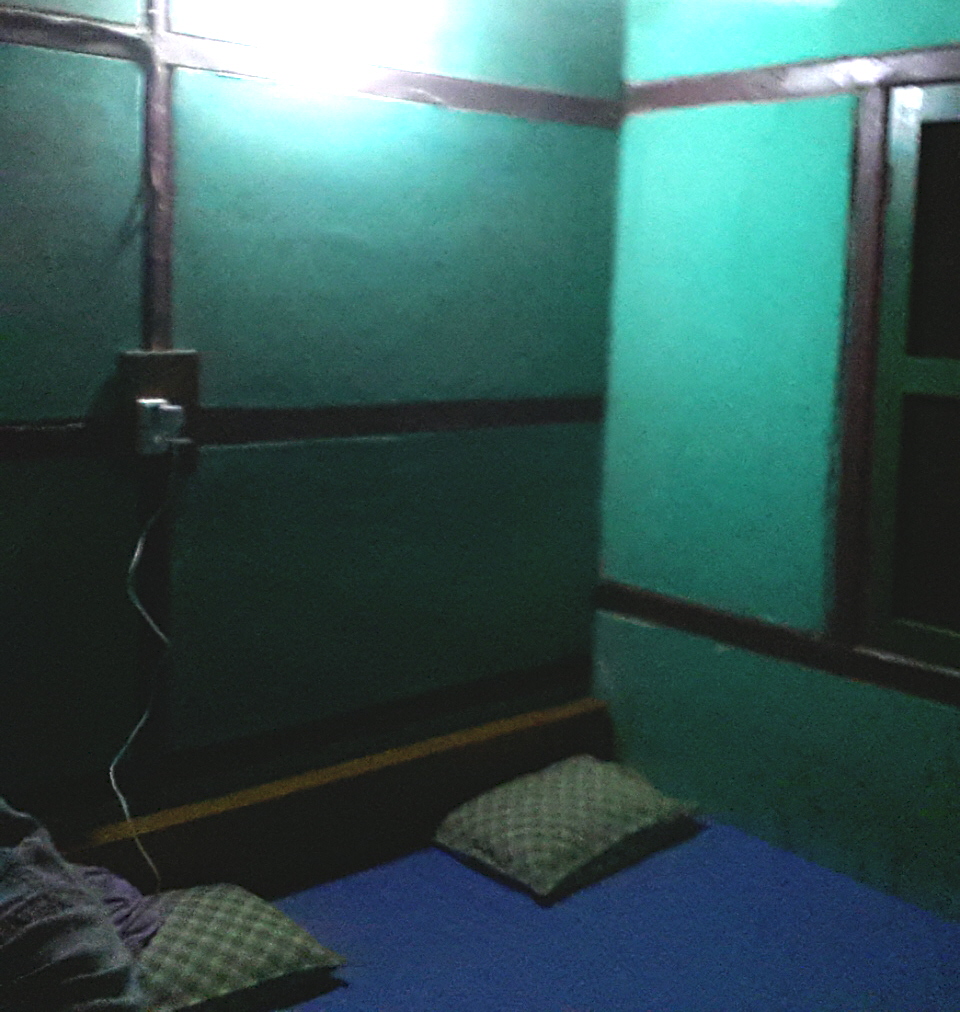 Besides lumber and gem mining along the river, people made their living from betel nut chew.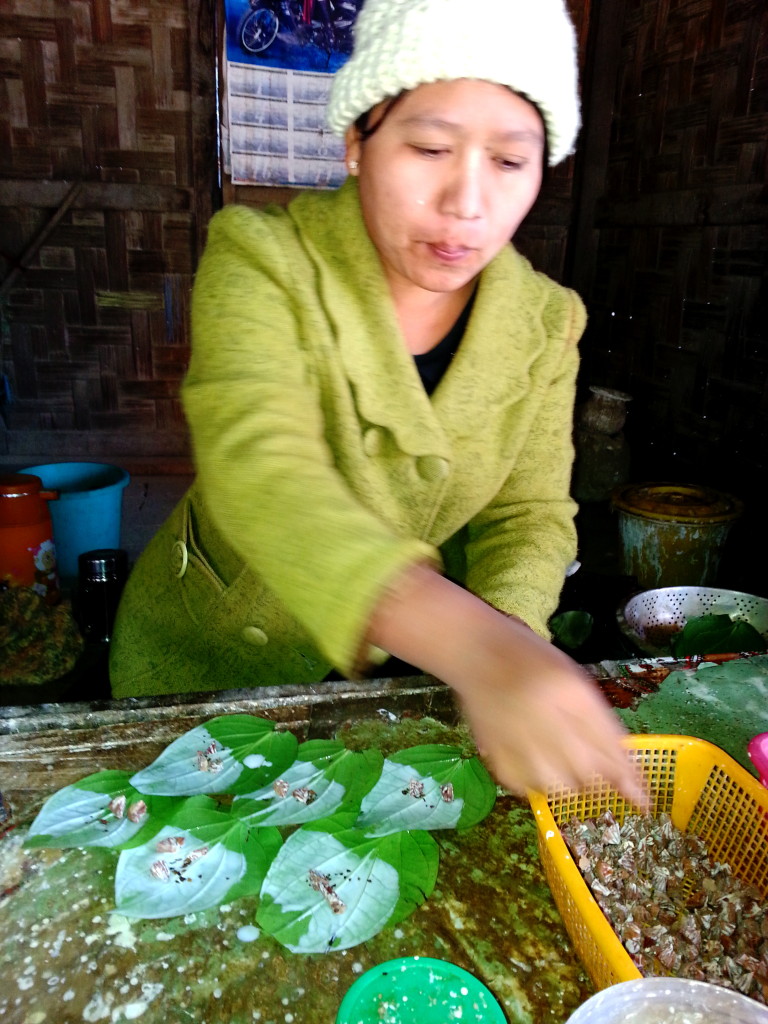 According to the seventy-one-year-old elder U Pho Htsin, the British came in 1885. Most of the original inhabitants were Chin and Naga head hunters from India.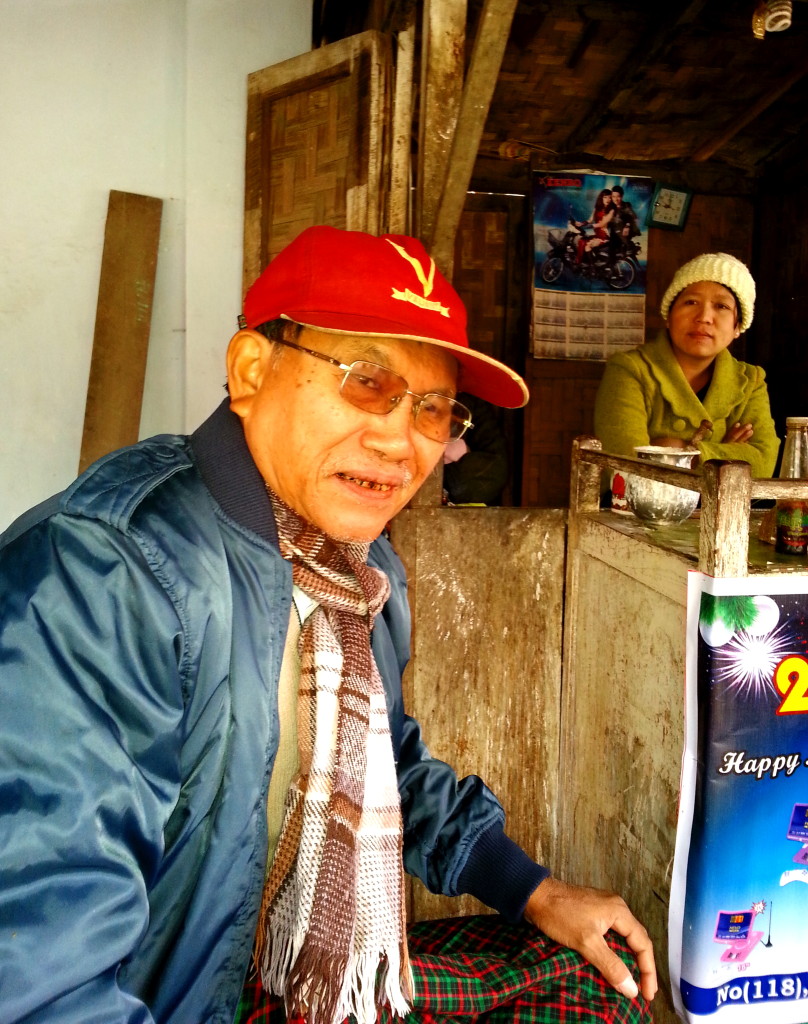 Now, 40% are Chin, 58% Burmese, and 2% are from India, with 98% Buddhist and the remaining population Hindu or Christian.
The monsoon, from June to August, is extreme. But during the dry months, there is a significant risk of fire.  In 1962 and 1980, fires from cooking stoves destroyed most of the village.  All documents were lost. Now, Kalewa has three fire trucks.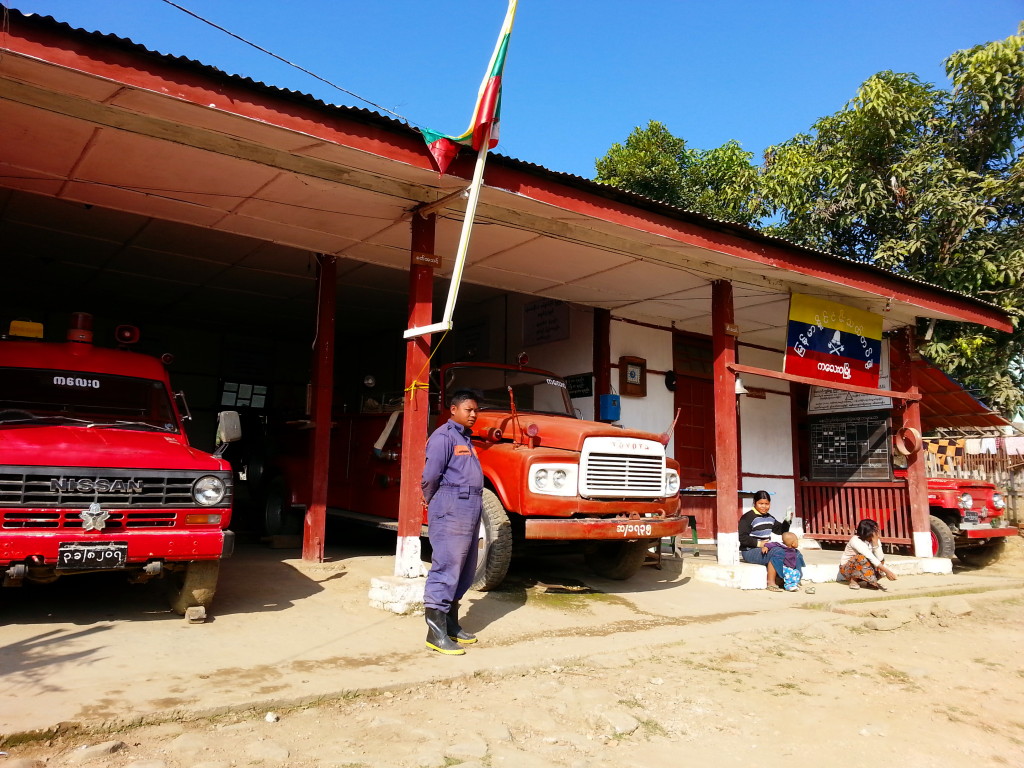 In addition to river travel, there is a road from Monywa that takes about ten hours to travel.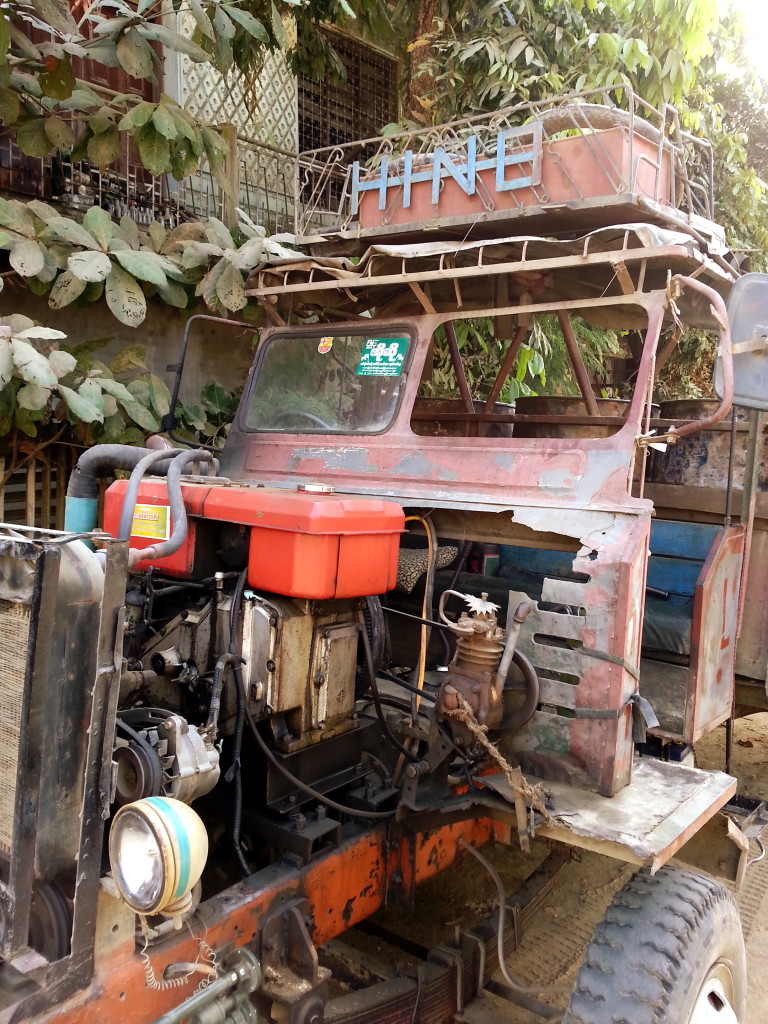 West of Kalewa, about 20 km, or a two-hour truck ride, is Kalaymo, with a population of 300,000.  On January 7, 2014, all of the elected officials from the Sagaing Division met in Kalaymo to listen to Aung San Suu Kyi from the National League for Democracy pitch her party's presidential candidate.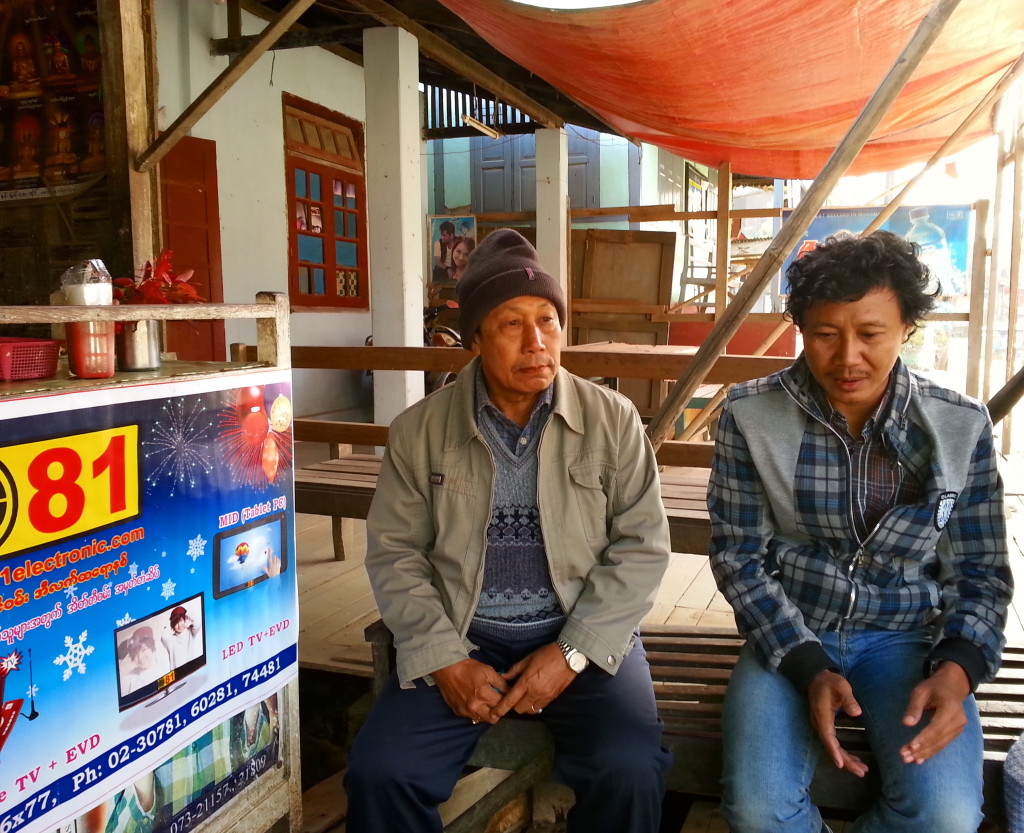 Myanmar, or Burma, is a country with 135 tribes and nine common ethnic groups, one being Burmese. Before independence from Great Britain was finalized in 1948, Myanma was the written name and Bama the spoken language.  Not all citizens from the Republic of the Union of Myanmar are Burmese.  So the name of Myanmar is more inclusive than Burma, but old habits are hard to break. Many people still call Myanmar Burma.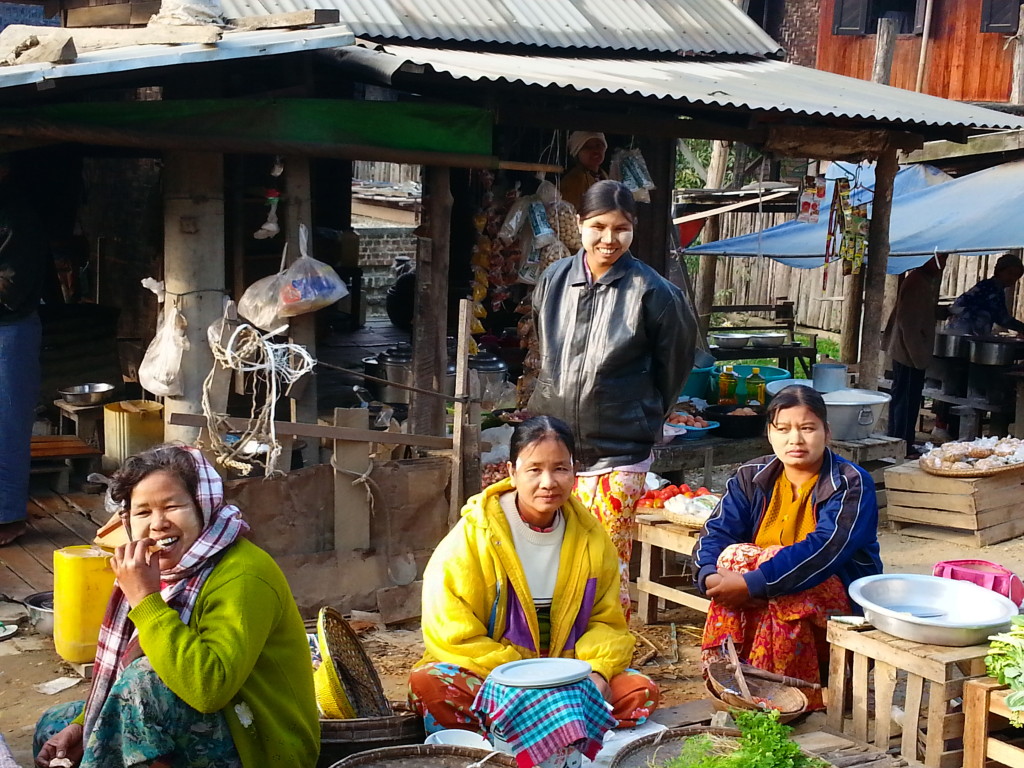 Kalewa women with paste to ward off the sun on their faces.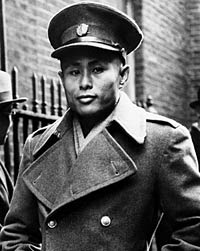 In 1947, Aung San, a thirty-two-year-old Burmese revolutionary nationalist and founder of the modern army, secured a commitment from the British to give his country, Burma, independence within one year. Aung San belonged to the Communist Party and supported the Japanese during WWII until March 1945, when he changed his alliance to the Allies due to the Japanese treatment of his people. He was assassinated within six months of securing his country's independence from Great Britain, leaving behind a two-year-old daughter Aung San Suu Kyi (pronounced Ong san sue chee.)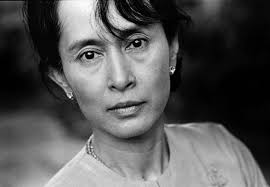 Aung San Suu Kyi attended Oxford, married Michael Arris, a Brit, and had two children. In 1988, a year of great upheaval in Burma, she returned home to attend to her sick mother. She spoke out against the dictatorship and was put under house arrest, on and off, until 2010.  In 1991 she received the Nobel Peace Prize as a human rights activist.  Suu Kyi, who recently won political office, is actively pursuing the presidency. But there's a law on the Myanmar books that says anyone running for president cannot be related to a foreigner, as she is—with a British husband, who died in 1999, and their two sons. The military is hesitant to endorse her, not wanting to upset the delicate relationship between their civilian-military government and democracy.  
When I travel, I foolishly ask about local politics. I was surprised to learn that although many of the men support Suu Kyi, they feel that at the age of 70, in 2015, she will be too old to be president. Perhaps because of the traditional role women play in Myanmar, I did not find any women who supported Suu Kyi.  Yet there is a resurgence of interest from democratic countries that want to invest in Myanmar and support Suu Kyi. But I was told that rather than do business with superpowers, like the US, Europe, or Japan, the Burmese prefer to do business with the bourgeoning powers of India and China, even if their neighbor's interests do not always benefit them. But in remote regions, like Kalewa, change is slow.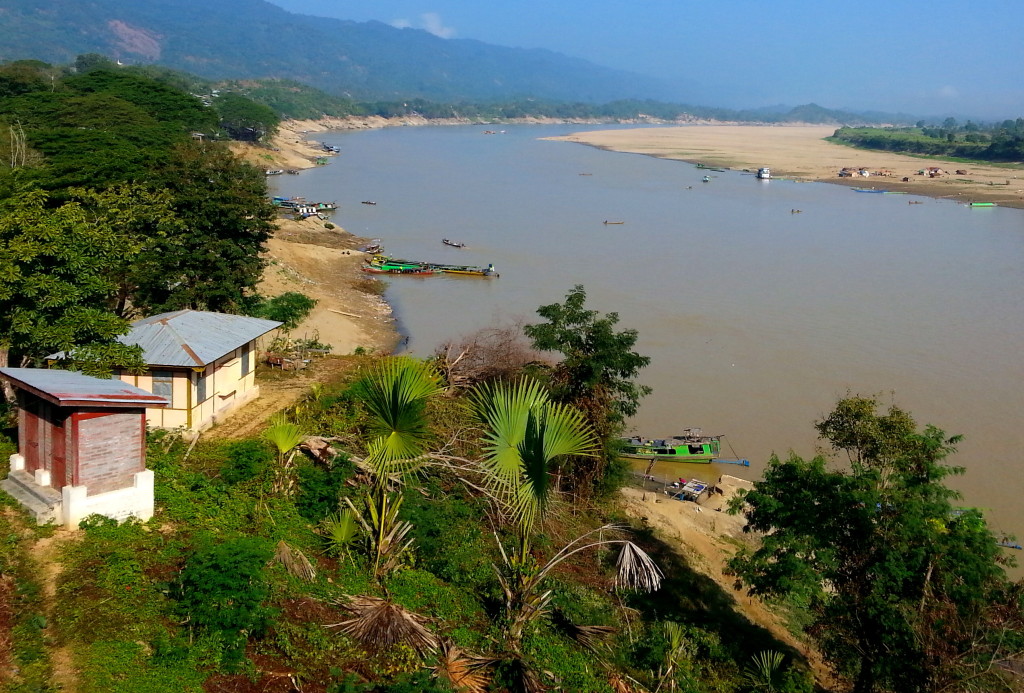 Suu Kyi is an inspiration to many, having dedicated her life to Burma, a country that has been under a brutal regime for many years. She is quoted as saying, "Fear is a habit—I am not afraid." Having proven that, she has my vote.
I really appreciate you visiting my web page. It means a lot to me. In the comments box, I'd like to hear what you think about my posts – tell similar stories – share other blog forums.
Error: Contact form not found.