Kingdom of the Sky – Lesotho's entire country is above 3000 feet or 1000 meters.
Lesotho, a Commonwealth Nation, became independent from the United Kingdom in 1966. Surrounded by South Africa, most of Lesotho's land mass is in highlands.
Photo from South Africa, Drakensberg Range side.
Driving up the switchback road through the Drakensberg Range to Sani Pass is not for the faint of heart.
Sign warns of driving beyond that point without 4-wheel drive. It's no joke.
The stark beauty is visceral.
Nestled between the Maloti and Drakensberg Mountain ranges, only 14% of Lesotho's landmass is arable. And of that, only a portion is accessible to be farmed.
If you're brave enough to drive to Sani Pass yourself, congratulations. I chose to hire an experienced company in Underberg.
I could not speak his language, so I could not learn if his instrument was made from a plastic bottle, animal sinew and weather wood, or what.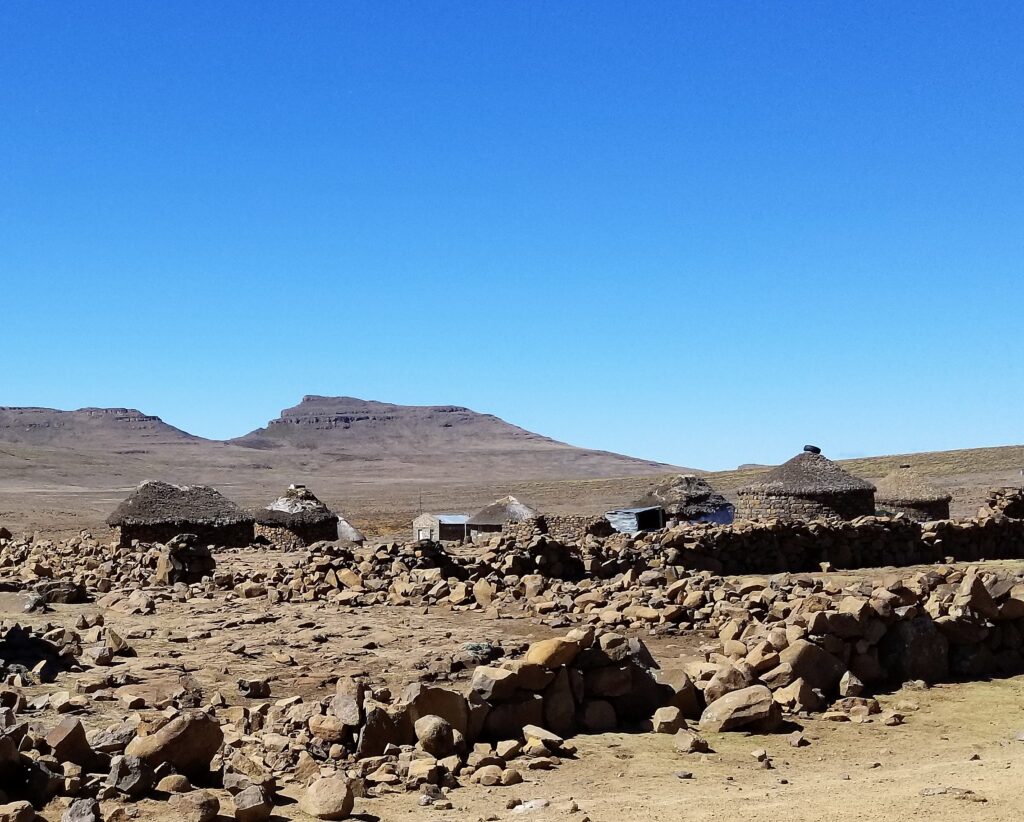 I found Lesotho interesting in that much of its natural resources are exported, leaving inadequate resources for its own population. As a comparison, South Africa's GDP is 4 times greater than Lesotho with most of Lesotho's poverty in the rural areas.
Lesotho produces 100% renewable hydroelectric power, but that's sufficient for only 50% of its need.
On top of that, it sells some of that power to South Africa, leaving insufficient domestic water, which is exacerbated by an inconsistent climate.
So what does a country do without a constant supply of tourists or arable land? Antelopes, elan in particular, are typical targets.
Poaching on South African land is not unheard of, even though it's illegal. Elans in particular are targeted.
But how tempting it would be to cross the border when the other side of the rain shadow is so promising.